Raphael Oliver: The Brazilian Makeup Artist who are conquering India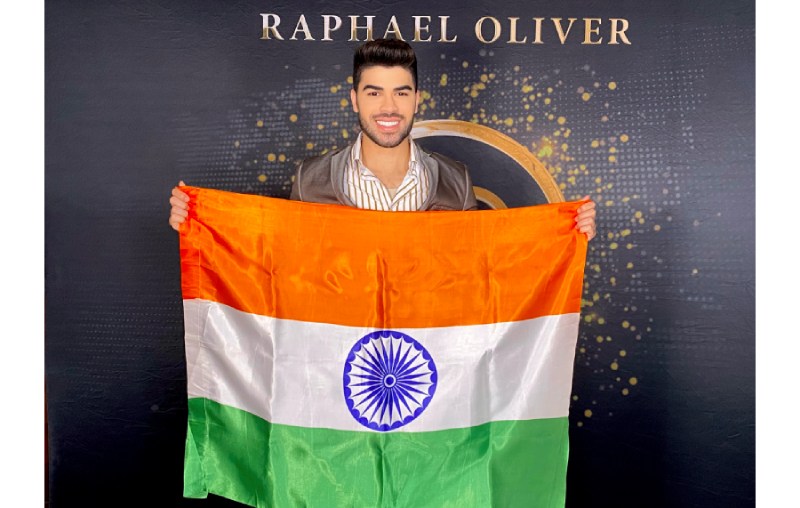 Raphael Oliver. If you haven't heard it, you will probably still hear about this name a lot in the beauty world.
The Brazilian makeup artist has become a phenomenon on Instagram and social media because of his contouring and lighting techniques that transform and enhance the face.
With the advent of social networks, there are no more geographic boundaries. And the success story of makeup artist Raphael Oliver is proof of that.
The makeup artist started his career with the mindset that he had to post everything, as in his marketing degree, he learned the value of self-promotion.
With that, he began to attract more and more women interested in his services in his city, then in the state, in the entire country, until he broke national boundaries and was desired by students and clients from all over the world.
The first time Raphael Oliver taught a masterclass for Indian students was in 2018 in Dubai, United Arab Emirates. On the occasion there were 3 classes of 3 days each, all with practice, totaling approximately 100 students, all certified by the Brazilian makeup artist and educator.
After this experience, Raphael Oliver's name became even better known and recognized in India, as his students began to grow a lot after his class, and consequently the other professionals who saw this growth also began to desire the same transformation in their careers.
In October 2019, Raphael Oliver visits Mumbai, India for the first time for a luxurious masterclass, in which he treated Indian makeup artists with international techniques. This was another step towards his recognition in the Indian market. Once again Raphael Oliver delivered 35 international certificates to a select group of professionals who went on to experience exponential growth in their careers after their course.
Raphael Oliver has great skill in performing different styles of makeup, and that's why he brings in his masterclasses, different styles of professional makeup, including smoky, cut crease, outlined, advanced skin techniques, between color theory and knowledge about products, that is, , those who participate in its classes, find everything they need to stand out in the market.
Encouraged by his enormous gratitude to makeup and all the opportunities it provided, he founded the Raphael Oliver Academy, which gives students the opportunity to learn and improve their knowledge of the art of professional makeup, infused with the philosophy, vision and enthusiasm of Raphael Oliver, values that have taken him so far in his career.
In India, Raphael Oliver is known for his humility, empathy and simplicity in teaching. He is also deeply admired by his students for his warm way of treating them.
All this makes him currently the first choice when it comes to an international master.
Discover more about him on his Instagram @raphaeloliverofficial and website: https://raphaeloliver.com/