Instagram Influencer Brinda Shah, talks about quitting her 9- to – 5 job and taking up her passion as a profession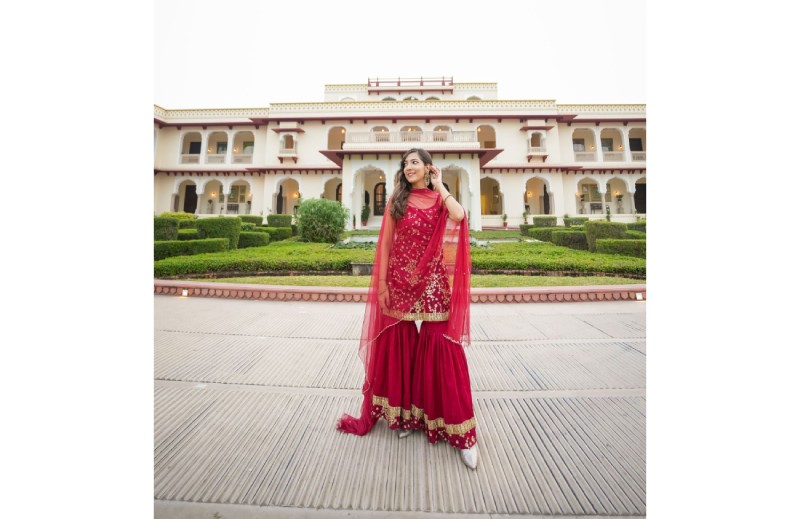 Since our childhood, we have been taught to follow our hearts, but we are also urged to choose a 'stable' career option. In the pursuit of a reliable job and stable income, many of us have given up on our dream.
However, these days, more and more people are turning away from the 9-to-5 grind to pursue their passion. Our very own Brinda Shah is one such talented mind that took a leap of faith and quit her day job to dedicate herself full-time to content creation. But when were the seeds of content creation bedded in her? Well, it was in 2016, during her second year of college when she started posting on social media. After her graduation she started working at a Public Relations firm, which was a great experience however, when she realised that desk jobs were not meant for her, she decided to turn over a new leaf putting her focus on content creation.
It's been years since Brinda Shah started her journey in the online space and amassed more than 300k followers on Instagram. She has already worked with more than 1000 brands from different niches, which majorly include fashion, travel, lifestyle, fitness, and more. Naming some of her best collaborations to date, she mentioned brands such as Club Mahindra, Ibis hotel, titan watches, Samsung, Dyson, Liva fashion, Garnier, thalgo and more.
Sharing her experience working with these brands, Brinda says, "Initially it was tough and I struggled a lot. But once you understand the brand and it's ideology, creating content becomes easier. As content creators, we must be candid with our followers and also offer the best to the brands."
Through this years-long journey, Brinda Shah has gained much experience. Revealing the most important lessons that she has learned, she says, "There's a lot going on in the realm of social media. From criticism to slow growth, the advent of social media has seen its share of ups and downs. It's important to be positive and keep your head held high. Don't let anything get you down."
Brinda Shah delivers content in multiple niches. She is not only treasured for her fashion sense but also for her pacifying travel stories, valuable product reviews, life motivations, and healthy lifestyle. She has turned out to be an inspiration for anyone who believes passion cannot be a profession.
Lastly, Brinda says to all youngsters, "Do what your heart says, not the naysayers. You get to live only once, so make the most of it."