Suresh Kariparamban – A Multifaceted Personality in the Information Technology Industry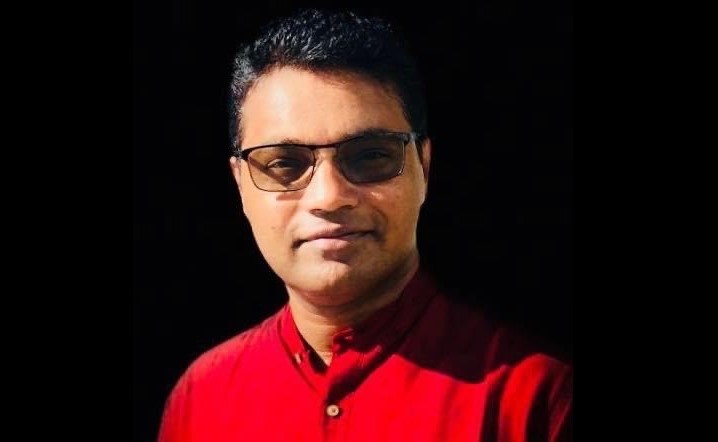 Achieving success while working in many professions is a challenging feat that demands devotion, commitment, concentration, and effort. Individuals must master multiple skills, manage multiple responsibilities, and adapt to changing work environments. Identifying one's skills and shortcomings is the first step towards success in many industries. After recognizing their strengths and weaknesses, individuals should learn the essential abilities to succeed in various industries. Time management is another critical ingredient for achieving success in several industries. Succeeding in multiple fields also requires adaptability and flexibility to work effectively in diverse environments and cultures.
People who work in multiple fields must remain motivated, focused, and disciplined despite obstacles and failures while learning from mistakes and utilizing them to further their growth and development. One such individual who achieved success in multiple professions is Suresh Kumar Kariparamban.
Kariparamban is a prominent figure in the information technology (IT) industry, known for his expertise and leadership in SAP. With around 40 years of professional experience and several educational qualifications, Kariparamban is a Senior Application Consultant for SAP, specializing in MM, WM, and SD modules. Kariparamban's educational background includes several qualifications. Kariparamban completed his early education in his hometown before completing intermediate (high school) from UP Board Allahabad in 1987. He completed his Bachelor and Master of Arts degrees from the Panjab University Chandigarh, India, in 1990 and 1996, respectively. The IT professional completed his LL B from Saurashtra University in 1999 before receiving an MBA from Indira Gandhi National Open University New Delhi (IGNOU) in 2003. The quest for higher education and studying several subjects compelled Kariparamban to complete an M Phil from Periyar University in 2006.
Kariparamban has extensive experience in the Indian Air Force, where he served for 23 years and six months, attaining the rank of Senior Non-Commissioned Officer. He has also worked as a visiting professor in Central Law college Salem teaching 'International Law' and 'interpretation of statutes.' He was a visiting faculty in the Indian Institute of Material Management (IIMM) Bangalore. He was also a research guide for MBA in Bangalore University and IIMM Bangalore and Mumbai locations.
Kariparamban has also worked for several notable IT firms, including Siemens India, Primus Global Technologies, Wipro Technologies and United Software Group Inc. He was SAP MM Certification Trainer in Siemens. He then joined Primus Global Technologies, where he was an SAP-MM senior consultant and module leader in Bangalore from 2008 to 2010. In December 2010, Kariparamban joined Wipro Technologies, where he served in various capacities for nine years. As an SAP MM SD WM consultant, he significantly contributed to the company's success in various locations in the USA. He has played an instrumental role in implementing SAP MM and SD modules, streamlining procurement and inventory management, and improving customer experience.
Kariparamban has been working for the United Software Group Inc. as an SAP ECC S4 consultant in Dublin, OH, since 2019. In this role, he has been responsible for leading complex SAP implementation projects, managing cross-functional teams, and delivering exceptional results for clients across various industries. Kariparamban currently works as a Senior Application Consultant SAP at Capgemini in Columbus, Ohio, United States. He has been with the company for five months and offers advice and consultancy to the company, leveraging his extensive experience in SAP. Aside from his extensive professional experience, Kariparamban is known for his remarkable talents outside of the IT industry. He is also a filmmaker who has produced several short films and documentaries, demonstrating his creative abilities and versatility.
Kariparamban agreed to become the Malayalam film 'Krithi' producer after being approached by Director Suresh Kumar KR in 2017. The movie focuses on the inspiring story of a 13-year-old girl named Krithi, who becomes instrumental in helping society to recover from drug trafficking and addiction. The film features notable actors, including Sheetal Suresh in the lead role of Krithi, Ajin Shaji as Solomon, and Shweta Suresh as Counselor. Rishiraj Singh IPS, who was the Excise Commissioner of Kerala at the time of filming, also played a significant role as Excise Commissioner.
After the shooting was completed in 2018, the film was put on hold for administrative reasons. Although it received censorship in 2020, the COVID-19 pandemic further delayed the film's release. Finally, the movie hit the theaters in Kerala on March 3, 2023. Kariparamban's involvement in the film industry is a testament to his creativity and passion for exploring different avenues. His contribution to the Malayalam film industry through his production work on 'Krithi' has brought him recognition as a film maker apart from an Air Force veteran and experienced IT professional. Suresh Kariparamban is a multifaceted individual making a difference in the film industry while achieving success in the IT industry and Indian Air Force.