In his Marathi debut, Akshay Kumar will play Shivaji, according to director Mahesh Manjrekar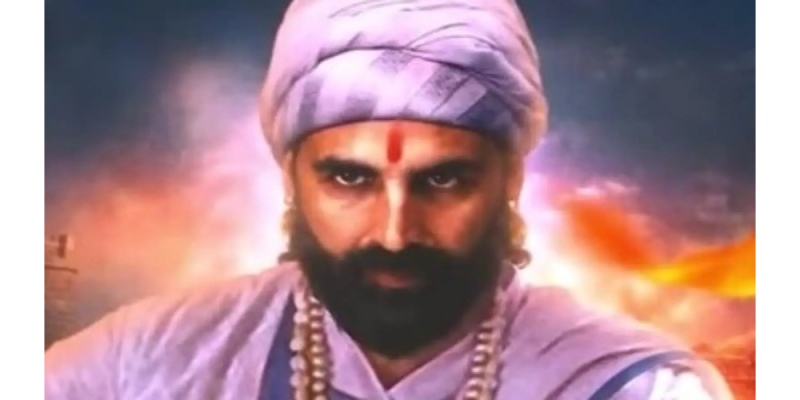 In Mahesh Manjrekar's Marathi film Vedat Marathe Veer Daudale Saat, Akshay Kumar will portray Shivaji. Akshay was ideal for the part, according to the actor-director.
Akshay Kumar will soon make his Marathi film debut in Mahesh Manjrekar's upcoming Shivaji-based film. In the movie Vedat Marathe Veer Daudale Saat, the actor would portray Chhatrapati Shivaji Maharaj. The Vaseem Qureshi-produced movie tells the tale of seven brave warriors who dedicated their lives to realising Shivaji Maharaj's vision of Swarajya and contributing to one of history's most illustrious chapters.
Raj Thackeray, the leader of MNS, and Eknath Shinde, the chief minister of Maharashtra, attended a mahurat shooting ceremony for the movie on Tuesday in Mumbai. Ram Setu, Akshay's fifth movie of the year, was released a few days before to the announcement. He plays an archaeologist in the movie who sets out to save an ancient building.
Speaking at the occasion, Akshay said of his Marathi debut, "It's a dream role come true for me. I believe it is a very tremendous responsibility to portray Chhatrapati Shivaji Maharaj on the big screen. When Raj sir requested me to play this part, I was shocked. I'm thrilled to be taking on this post, which will allow me to fulfil a lifelong dream.
Additionally, it would be my first time working with filmmaker Mahesh Manjrekar, which will be interesting.
Mahesh Manjrekar referred to the movie as his ideal project and said he spent the last seven years working on it since it required extensive study. "I want everyone to know the narrative of Chhatrapati Shivaji Maharaj, the most powerful Hindu King. It is by far the greatest and grandest Marathi film ever created. I consider Akshay Kumar to be the ideal choice for the role of Shivaji Maharaj, thus I am really pleased to have him on board," he stated.
CM of Maharashtra Eknath Shinde added, "My best wishes are with them as they make a huge hit with this film. Raj Thackeray is a supporter of Marathi films, as was Balasahab Thackeray in the past."