Important and scoring chapters in Class 9th Science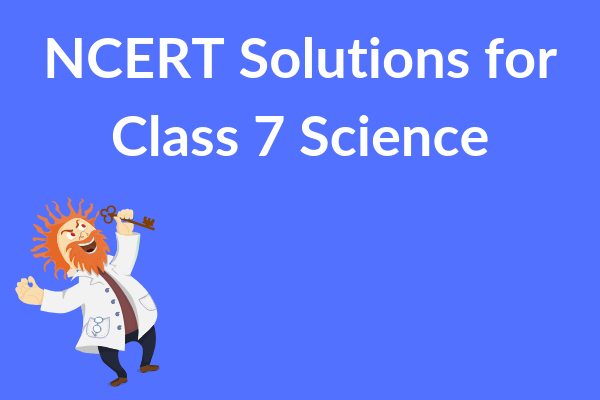 Every student has a favourite subject. But when you want to score a good percentage, all subjects need special attention. Subjects like Maths and Science are fun as they allow you to experiment with different methods. But what if you find them hard to understand? In such cases, a student may try to run away from the problems. However, that doesn't help. What you should do is give them more time and effort to help you succeed.. Seek guidance from your parents and teachers. Try to overcome the fear that you feel towards a particular subject. Just remember, hard work conquers all.
Science being a technical subject needs to be addressed in a way that is different from others. You don't have to cram the facts or dates or names of who ruled in what era. The key is to understand. A crucial lesson that Science teaches us is that there is always a reason behind something. Science enables you to break down a problem into several smaller parts and look at them individually as well as objectively. At the same time, it enables you to see the bigger picture. It opens up your mind and enables you to see the same world that you are a part of in a different light. It teaches you technical terms and skills that most likely will stay with you your whole life.
The pandemic has brought a halt to almost everything and has also enabled us to see the Science fraternity in a new light. The contribution made by them to our life, society and economy is invaluable. Having a basic understanding of science opens up a wide range of possibilities.
You will be taking the board exams next year. Class 9th may not be considered as important as Class 10th, but it lays the very foundation you need to ace your board exams. Thus, unless you have a basic knowledge and understanding of Class 9th concepts, you will have a particularly hard time preparing for your board exams. Thus, you need to realise that Class 9th is as important, if not more. The best part is that you know all the syllabus from which questions are going to be asked and the topics you need to study are all given in NCERT 9th class science book solutions pdf free download. The books and syllabus that you have to cover are limited and very basic. Questions from concepts taught in Class 9th are also asked in various competitive exams. Prepare seriously for your Class 9th.
Since the syllabus is limited and defined, you have to read your textbooks thoroughly. All the information you need to know for your exams is given to you in your textbooks. The language in which concepts are mentioned is simple. What really matters is that you understand the concept properly. If you find a topic difficult give it extra time. Read your textbook multiple times, understand the basic concepts, underline what you think is important. Make sure you don't underline the whole book. Get your basics clear.
Study hard but at the same time study smart. To find which topics are important and scoring, you can go through various articles and videos online. After you have gone through your books, these articles and videos, make a list yourself on what you feel are important topics that demand your special focus. Try to think from the perspective of the examiner. Form different types of questions from a single topic. There are several questions given in your textbooks. Answer them and practice. You can find the NCERT Class 9th Science solutions for free online, so make use of them. You can go through them for understanding how the answers should be answered. Self-evaluate the answers you have written.
Here are few tips that you can follow to make your path easier:
Read and understand
When you start reading a topic, try to focus on understanding what it is trying to say. Do not underline during your first reading. The aim of the first reading should be just to get an idea and a basic understanding. You should mark and underline the main points only in your second reading.
Practice
As the old saying goes, practice makes a man perfect. Practice different types of questions. Questions are given in your textbooks and can also be found online. There is no dearth of questions if you want to learn and challenge yourself.
Make notes
Notes-making should be part of your daily routine. Make your notes when the teacher teaches, when you self-study, and in your tuitions. Consolidate them together. Notes will help you in learning and recalling information in exams. They will also enable you to revise whatever you have learnt and make it easier.
Make a time-table
Create your own timetable. Give equal importance to all subjects. However, subjects and topics that you find difficult should have a special place in your timetable. Stick to the timetable you have made. Self-discipline is a skill that will help you in present and in future.
Previous year papers
Going through the previous year question papers at least once gives you an idea about the pattern of the exam. Practice these questions to check what your level of preparation is. The formulas you have learnt, the diagrams you have practised, the technical terms you have given extra time to memorize, all should be part of the answers you practice writing. During the exam, you won't have a hard time trying to recall them.
Revise
The most important part of preparation is revision. However, it is not always given the importance that it deserves. Revise your textbooks, your notes and your written answers numerous times before the date of exam approaches.
If and when doubt arises, ask your teachers and parents for help and guidance. Eat healthy food, take regular breaks and stay hydrated. Do not forget to play games with your friends and have fun. Spend some time meditating. Have trust in your preparation and stay calm.