Ilana Mechoullam: "Of passion, innovation, and resilience in the aesthetic rejuvenation field."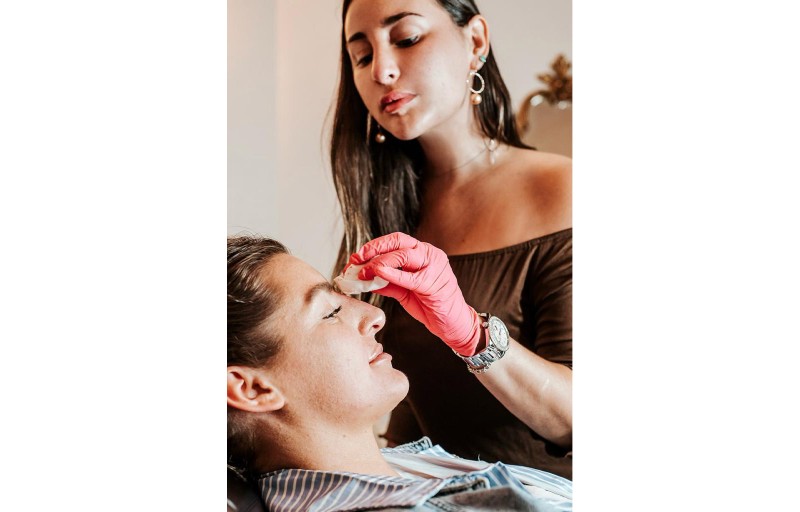 She is the brain behind Peace Love Medical Aesthetic Rejuvenation, impacting people's lives for the better through her safe and innovative approaches to cosmetic injectables.
It's inspiring to hear about the amazing stories that women have created for themselves around the world, taking over different industries one day at a time. These wonderful women today have become high-performing professionals and experts in their respective industries and have striven to become the best with their ventures and endeavors, bringing more value to the ones they set out to serve or cater to. We were spellbound when we saw how one such medical professional, Ilana Mechoullam, did exactly that and made sure to innovate her way to the top in the aesthetic rejuvenation sector. We are here talking about a woman of passion, innovation, and resilience who believed in her vision to transform this medical practice, and so she did.
Wonder how Ilana Mechoullam went about conquering the sector of aesthetic rejuvenation? Well, let us tell you that she went beyond rhinoplasty, which is plastic surgery performed on the nose, and found an alternative way where she could provide a treatment to patients to deliver similar results with little to no downtime. The liquid nose job, a non-surgical nose job. As the owner of her unique Peace Love Med Aesthetic Rejuvenation (https://peacelovemed.com/), it won't be wrong to say that she has perfected the Non-Surgical Nose Job and has also stunned people with her other facial balancing procedures, carrying out these procedures in a boutique environment, which she has created at her med spa located in the heart of East Boca Raton, in South Florida.
Ilana, also known as the Nose Nurse, expertly performs procedures for her patients and also answers questions on her Instagram pages once a week to educate people about the procedure and prevent pain and recovery time.
What really differentiates Ilana Brit Mechoullam, RN, AGNP (@thenosenurse), from others in the industry is her sheer empathy. She understands people's pain and knows how it feels to be bullied or teased for a facial feature. This ignited the fire in her to gain mastery in the field of aesthetic rejuvenation and create her med spa, which today has clients from different parts of the world.