"I like to challenge the actor in me," says Ahmad Mansour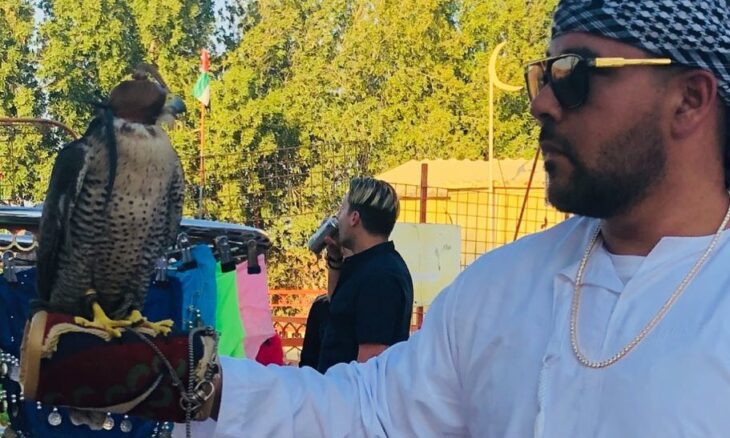 Unbending confidence and ambition led Mansour to hit the heights of success in the television & film industry.
To have a certain goal in life is one thing, but to pursue success by exploring many different aspects of a particular area of interest is something entirely different. People are generally found to be running behind only one particular goal in life, while many others believe in trying to do everything to eventually reach their destination and become a success story. Similar is the story of a 31-year-old Australian Actor and entrepreneur from Sydney.
Born on 23rd October 1989, Ahmad Mansour is an established Australian actor, TV & radio presenter. The talented actor appeared for the first time on Channel Nines UNDERBELLY the Golden Mile, which gave a boost to his acting career. Based on his magnificent success in this TV show, Ahmad Mansour was given another role in the Nine Rescue Special Ops Channel. After that, he never looked back and it helped him gain a chance to work with famous directors such as Colin Fletcher and Tony Tisle on big-budget films in the UAE, Germany, and Australia.
Mansour had been passionate about acting since a young age and was a major fan of Denzel Washington. In an interview, he said, "The style of Denzel Washington is impeccable and I'm also a huge fan of Leonard DiCaprio, but after COVID-19, the film industry was hit hard. I was fortunate to have other companies to keep me occupied." Mansour is not just known for his acting, but also his entrepreneurial skills. He has a secondary passion for luxury supercars; he owns a Dubai based luxury supercar rental company, which he has built into a global brand that provides services to British public figures, entrepreneurs, royalties, and more. The entrepreneur has established a globally recognized company in the luxury and travel industry through his exclusive offering of luxury cars, including models from Maserati, Ferrari, and the iconic Aston Martin seen in the recent James Bond films. Although his acting interests remain his focus, his decision to start a company has helped him to make international contacts.
Mansour loves to choose a strong script and tries to focus on getting diverse roles to learn new things related to the acting world. He also always tries to refine his acting skills and looks to play roles that inspire him to give a motivated performance.
To learn more about Ahmed Mansour follow his latest updates on Instagram www.instagram.com/ahmed.amwell