Blvck Paris creates a buzz with their exclusive new range of digital products.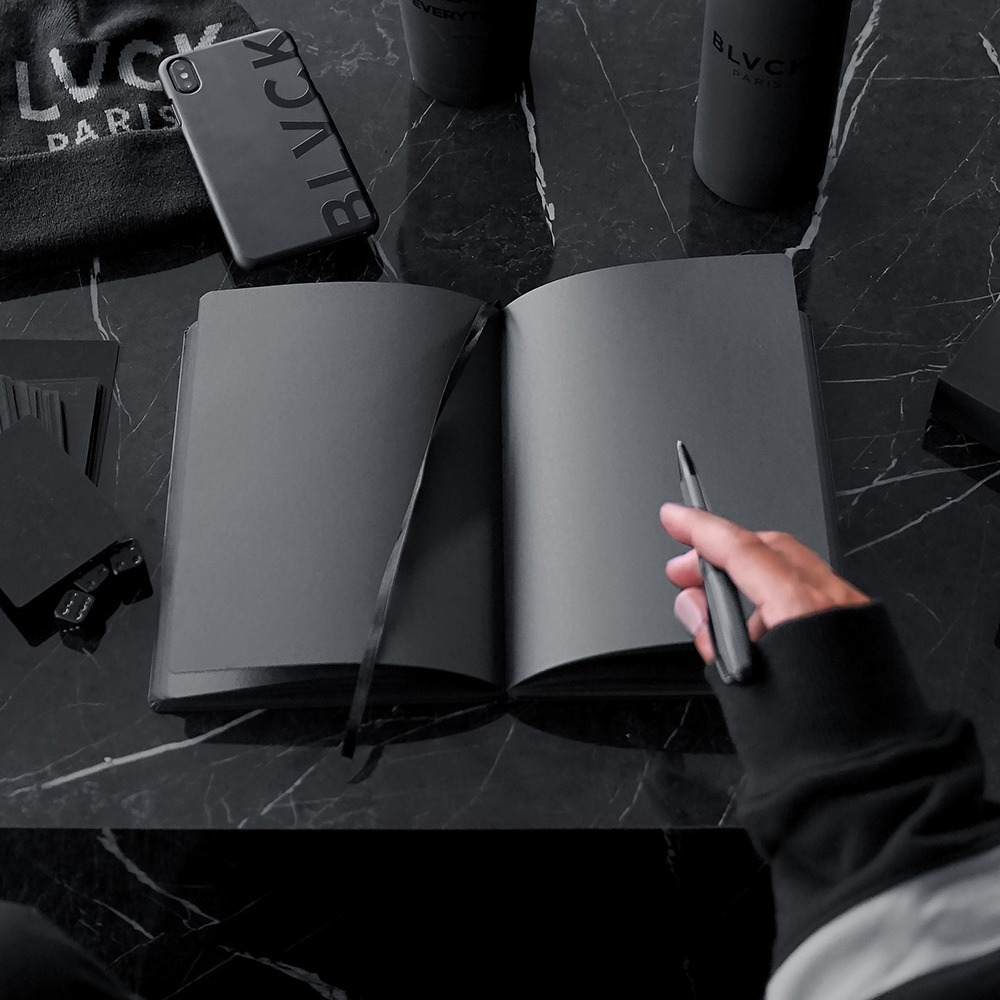 Internationally celebrated as pioneers of all black everything, Blvck Paris has given a nudge by bringing a cultural shift in the fashion world. The brand birthed, with an idea to create fashion, by instigating luxury infused with black color. Blvck Paris has received great support from people all around the globe for their inspiring collection of products, ranging from men's and women's wear, accessories, and lifestyle necessities. The brand stimulated the idea of creating fashion with the color black onlyand challenged the generic fashion. Blvck Paris, the renowned brand, has contributed greatly in bringing the essence of black color into its comfortable and luxurious clothing and accessories line.
Founded in 2017, Blvck Paris was founded by a French designer, Julian O'hayon who is famously recognized for his 'All Black' clothing, accessories, and leather goods for men and women. This new style has certainly proven to be better than the anachronistic designs, bringing Blvck fashion into the prevailing market.
After successfully establishing his brand, Julian continued to expand the brand's items while staying true to his vision. In addition to the clothing, leather goods and lifestyle accessories, the brand wants to bring the 'all-black everything' lifestyle to its customers with their digital products. The brand is well known for its customer relationship and drops surprises for them every season. The most recent ones are part of their digital line, the 'Blvck iOS14 icons set' to customize your iOS home screen and turn it blvck! The brand has more exciting items coming out in 2021 in the digital space.
When asked more specifically what we can expect to see from Blvck in the second half of 2021, Julian is very enthusiastic about blockchain and also has plans to get involved in the crypto art world. As an early adaptor himself of blockchain and with a passion for 3D, Julian would love to bring his art into the digital space. Blvck Paris has been accepting Bitcoin and other crypto currencies on their website as a method of payment from an early stage.
While they hold customers as their top priority, Blvck Paris has also worked relentlessly to enhance its services and customer experience. They stay true to their vision of all black everything, as they introduce a much different range of services. Blvck also constantly works to add value to their community. They try to create a better understanding of their brand by dropping in free wallpapers, some have been downloaded over 10M times. Their team curated a special Spotify playlist featuring mellow vibes, melancholic moods to complement their customer's lifestyles. Blvck has also turned their customer's iPhone keyboard black by developing their first iOS app, Blvckmoji.
In the year 2020, Blvck Paris announced the official opening of their first pop-up store in Taipei, Taiwan. Soon after its success, they launched their second physical location in the prestigious department store A13 in Taipei. Blvck Paris is growing exponentially, with its exquisite range of products.