How to Budget a TV Blockbuster: The Inside Track on Making a Hit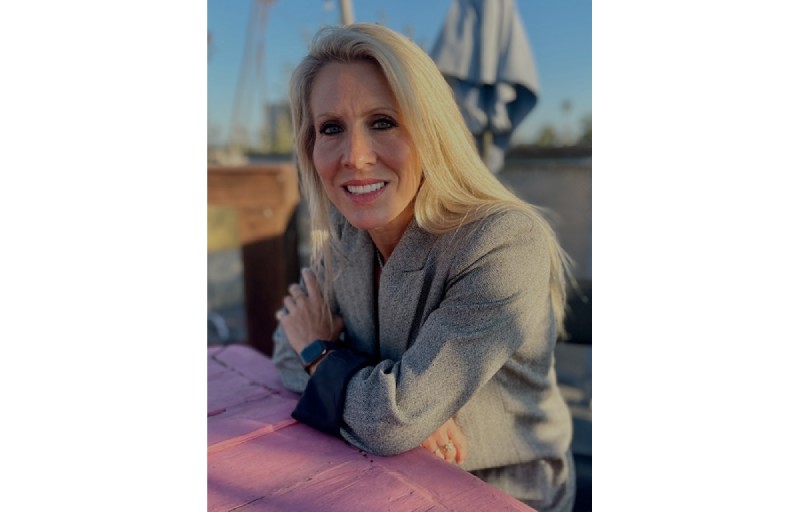 In the fast-paced world of television, not every production is a success. While some soar in the ratings, others stumble and sink without a trace. But if there's one constant, it's this: every TV hit starts with a meticulously crafted budget. As a Senior Vice President in TV Production (SVP), my role often resembles that of a seasoned conductor — orchestrating a harmonious balance between cost efficiency and creative brilliance.
Crafting the Blueprint
Every blockbuster begins with a blueprint. This is the budget, the living, breathing document that evolves alongside the production. It's not just numbers on a spreadsheet; it's a narrative telling how we will bring our creative vision to life without breaking the bank.
Crafting this blueprint requires a deep dive into every aspect of the show, and series, breaking it down scene by scene. With an extensive background in factual programming and unscripted TV, there are often very specific things to consider.
What locations will we need? How many contestants or individuals are we introducing? What are the techinical requirements? How many crew are necessary? Do we need to organize infrastructure? What is the cost of the equipment? Do we need permits to film? Each of these elements carries a cost, and it's my job to ensure we account for every penny.
Every budget of every production is unique. No two shows are the same, whether it's the delivery date or the cost of living changes. Every budget for every show has to be created from scratch. When the creative comes up with an idea, I go to the drawing board and start with the schedule of when the network wants it and how many people are needed to make it. It's very much like a jigsaw puzzle. I have to translate the theory the creative comes up with and put it into practice.
The Art of Prioritization
Not all TV shows are created equal. In the budgeting phase, it's essential to identify the 'tentpole' moments — those crucial, unforgettable scenes and events that will anchor the show. This is where we may decide to invest more heavily, knowing that they will pay dividends in viewer engagement and critical acclaim.
For example, when we were filming Prize Island on Bazaruto, an island off of Mozambique, you could only get there by small plane or boat. The population depended on fishing for income, and going to the mainland was very expensive. We had to factor in building roads and access and bring in malleable timber from South Africa for the show. But this also allowed us to employ the local community, which we always strive to do.

Casting Considerably
A challenging aspect of budgeting is casting. If you are working with A-list hosts they command A-list salaries, but they also often bring an audience. The key is to strike the right balance. Investing in a well-known lead can give a new show the push it needs while leaving room in the budget to cast emerging talent that brings fresh energy and excitement.
When working with unscripted and factual programs, the casting needs can differ but are no less important. You may not be spending as much money on the people involved as 'contestants' or players, because they may not be known. Often, the presenter will be a recognised name, and they will command a salary that reflects their popularity.
However, if you are casting for a reality show with celebrities involved, the budget can escalate, which must be considered.
Location, Location, Location
Shooting on location can add authenticity and depth to the visuals but can also rapidly escalate costs. One of my strategies is to look for visually striking yet financially viable locations. Film commissions in many cities and countries offer incentives to shoot in their jurisdictions, and these incentives can make seemingly exotic locations surprisingly affordable.
Countries currently trying to encourage TV production by offering these kinds of tax incentives include Canada, Ireland and the Dominican Republic.
The Reality of Post-Production
It's a cardinal sin in our business to forget about post-production when budgeting. The editing room is where raw footage is sculpted into art, and skimping here can be disastrous.
Post-production costs must be respected and anticipated from day one, whether allowing for top-notch editing talent, state-of-the-art sound design, or cutting-edge graphics, color and grade.
The Risk and Reward of Innovation
In an era of fierce competition for viewers' attention, innovation is often the x-factor that sets a show apart. This might mean investing in new filming technologies, daring narrative structures, or groundbreaking marketing campaigns. These innovations carry risks, but they can also yield tremendous rewards. As a senior executive, I champion calculated, strategic risks that align with our overall vision and budget. I am always open to learning more about technology that can streamline a production process, financially and physically. I believe you have to be a positive and collaborative leader; to that end, I always ensure I am approachable and supportive.
The younger generation knows much more about technology than I do, and I want them to share their knowledge with me if it can make a difference to the show in a positive way.
Adapt and Overcome
No matter how meticulously a budget is crafted, surprises are par for the course in TV production. Flexibility is essential, whether it's a sudden location change due to weather or a last-minute cast replacement. Having a contingency line in the budget isn't just wise; it's non-negotiable.
That is why I ensure my attention to detail is also second to none, from pre-planning to post-production.
I have also had circumstances where I have been brought in to help a production more efficiently because it was over budget. I was able to decrease the overheads and increase themargins. By implementing financial procedures that helped reduce costs and uncover profits that needed to be more obvious, we came in USD 500,000 under budget rather than over budget.
The Bottom Line
Creating a TV blockbuster is a monumental task. It's a marathon, not a sprint — requiring vision, tenacity, and a profound respect for the budget that serves as the production's backbone.
However, to be an effective and successful SVP. you can only operate with collaboration from the directors, the camera and production team, the producer, the editors, and the art department. It's a long list!
"None of us stand alone, and we all rely on each other to build a team to create an excellent final product. TV is not an industry where you are just autonomous.
As I look back on the productions I've had the privilege of guiding, the triumphs are sweet not just because of the stories we told but because of the strategic, disciplined budgeting that allowed those stories to be told as they were envisioned.
TV is escapism and while I may not be saving lives I relish giving people a moment to step outside their lives. TV can also be impactful and influential and shape public opinion. A show can open up conversations, whether it's about the TV itself or conversations about what we've done on these shows.
Ultimately, making a hit isn't just about spectacular visuals or star-studded casts; it's about meticulous planning, strategic decision-making from day one, and a great team. That's the true inside track on crafting a TV blockbuster that captures both hearts and ratings.
About The Author
Marnie Sirota is an accomplished Senior Vice President (SVP) in TV Production and Operations. With a rich tapestry of experience running independent production companies, she possesses superior and unique financial expertise, tracking and managing P&L, creating cash flows, and governing margins and overheads.
Miss. Sirota's footprint is global; she's adept in setting up international productions, having left her mark in locales like Australia, the USA, Africa, and Europe.
Her tenure as SVP of Production for York & Wilder Inc. and Znak&Co saw her streamlining company operations and enhancing margins.
Her leadership acumen extends to managing permanent and freelance teams, ensuring their synergy in producing high-quality content.
She has worked with some of the world's most profitable and prestigious TV networks, including Netflix, FOX, and HBO, in the US and Sky, the BBC and Channel Four in the UK.
As a consultant for 'Survivor UK', Miss Sirota played an instrumental role on location in the Dominican Republic.
She also worked as SVP of Operations and Finance on 'Ultimate Tag' for FOX, which had a budget of $22 million for just 10 episodes.
As well as this, Miss Sirota was instrumental in creating and filming the feature length documentary Meghan Markle, The American Princess.
She also oversaw Seasons 2 and 3 of the successful True Crime docuseries 'I Am a Killer' for Netflix.
Throughout her illustrious career, Miss Sirota's roles have ranged from Line Producer at BBC Worldwide to Production Executive at Endemol UK.
She produced household titles for the company including 'I'm a Celebrity, Get Me Out of Here' and 'Big Brother', which she worked on for 6 seasons.
The show, which had a reported $60 million budget in the US, revolutionized TV and gave birth to the reality TV genre.
Miss Sirota has also shepherded the success of a multitude of shows, such as the dating reality series 'Throupled' for HBO MAX and the series 'Tex Mex Motors' for Netflix.
She is a well-respected member of some of the world's most esteemed TV judging panels, including the Primetime Emmy Awards and BAFTA (British Academy of Television and Arts).
Miss. Sirota is also a judge for the Emmys for its New, Entertainment, Prime and Social issues and Art in Local Programming, as well as its program for students in Film and TV, which is part of the Emmy Tv Academy.