How to become a successful trader and investor in the stock market?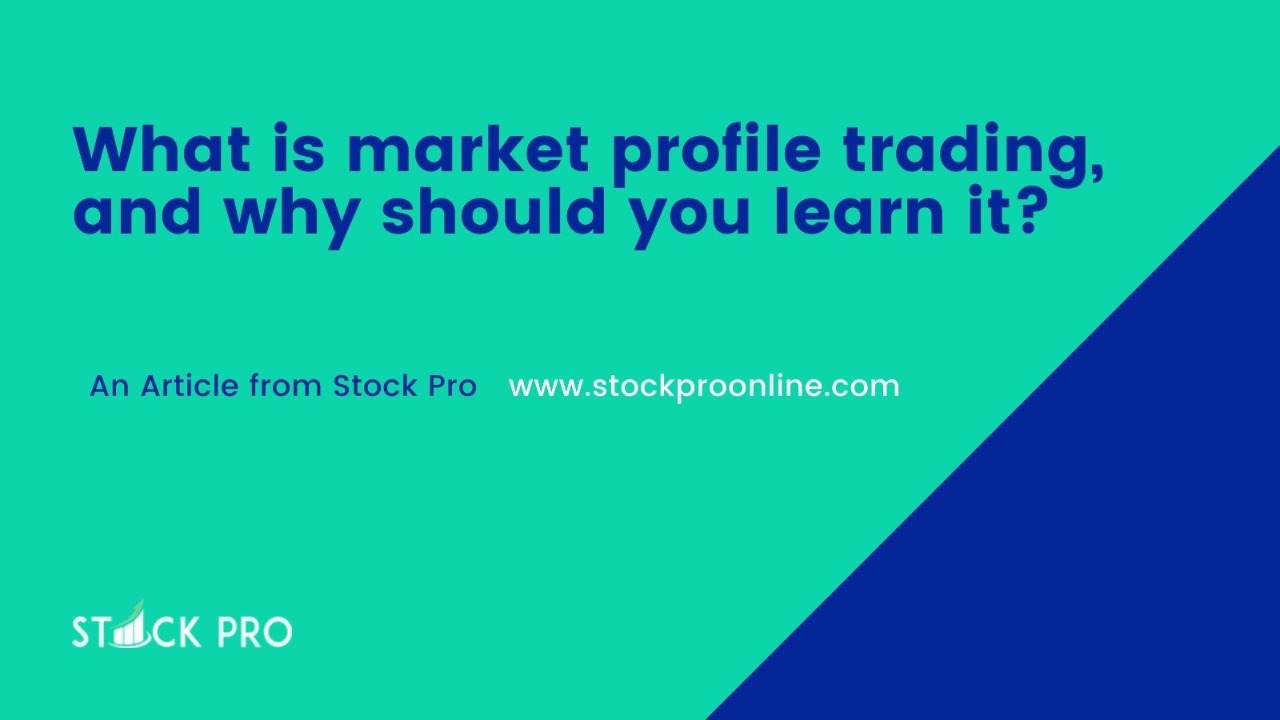 The stock market today is one of the biggest mind games. Here the fight is usually between institutional investors who are well educated and have deep pockets and a lay investor or trader. However, by choosing smart investments, anyone can make huge profits trading in the stock market. Clever investing is merely the matter of studying, observing, and analyzing the financial market. Investors have to consider all of the risks involved with stock market trading and then make their investment decisions.
For most people, part-time stock market trading is a source of quick income. Whether you want to be a full-time or part-time stock market trader, it is essential to have at least basic knowledge of stock market trading.
There are several sources from where you can gain knowledge about trading in the stock market. However, stock market trading is an art, and it cannot easily be learned by reading a book. If you want to make a decent profit and reduce risks, you would have to do some professional training that can help you learn how to trade in the stock market.
Stockport has designed a Smart Money Multiplier course for this very reason. Our course helps equip traders with the necessary knowledge for trading in the stock market. The course at StockPro is conducted under the expert guidance of Dr. Seema Jain-PhD IIT Delhi. We have successfully trained over 8000 traders and investors and have given them the expertise necessary to trade in the Indian stock market. Dr. Seema (Ph.D. IIT Delhi) is a prestigious SEBI registered research analyst and successfully runs an educational YouTube Channel. Here she offers over 800 free videos that teach the basics of the stock market. Along with Dr. Seema Jain's strong media presence, she has also published more than 5000 researches on the stock market on Traders View.
Dr. Jain explaining the nature of the stock market, has rightly said, "Stock Market is a chaotic place. Somebody is buying and somebody is selling the same stock. There is complete madness in the market. But there are methods in this madness. Learn about the stock market to find a method in this madness."
The Smart Money Multiplier Course is developed based on the Triple-A principle; it offers affordability, availability, and accessibility. In plain words, this is a course with an affordable fee structure that is accessible from anywhere via a laptop, desktop, or even a mobile phone.
The course may only be 6-weeks long, but we nurture our students for 6 months after the course. We handhold them through their journey from theory to practice. With additional benefits such as Customized Stock Scanners, the ability to attend any of the new batches of classes for 6 months after the completion of the course, live mentorship classes along with live support. We even have a dedicated discussion forum that consists of like-minded people; here the traders can engage with their peers and discuss their trade at anytime from anywhere.
"The objective of this course is to make the members an expert, independent investor and trader in the Stock Market. In this course members are trained to become a professional trader from the beginner level. After learning and practicing this course members will be able to generate consistent income for the rest of their life. There are 6 weeks of intense training classes and members are trained, mentored by the established experts in the stock market for about 6 months. Members are also provided StockPro proprietary free scanners to support the stock selection process," said Dr. Jain while explaining about the Smart Money Multiplier Course.
"It is simple. When you are Right, hold your trades. When you are Wrong, Exit fast." – Dr. Jain says.
"We have now completed almost 40 batches, trained and empowered around 8000+ people about the stock market, equipping them with the knowledge to trade independently in the stock market. The smart money multiplier course will empower interested traders in the complexities of the market," added Dr. Jain, explaining the goals of the course.
The Smart Money Multiplier Course is divided into 7 modules. It offers extensive knowledge about the management of risks, Live Market Positioning, and price action intraday trading strategies. There is an entire module dedicated to intraday chart patterns that will be very helpful to potential stock market traders when they are out in the field. The traders will also be taught the complexities of Futures and Options Trading.
Smart Money Multiplier Course outline
As mentioned before, this course is divided into 7 Modules. Let us look at each of these modules independently.
Module A
Powerful Risk Management, Money Management, and Trade Management
Trading Psychology— One of the essential strategies you need when trading in the stock market.
Trading with an attitude
A mechanical way of trading
Trading without emotions
Trade management
Risk management
Module B
Technical Analysis and Fundamental Analysis
Technical Analysis
Learn about different charts—Candlestick Charts, Area Charts, Ranko Charts, Heikin-Ashi charts, Bar Charts, etc.
Learn about technical indicators—RSI, MACD, Stochastic Oscillator, Stochastic Indicator, Simple moving averages (SMAs), exponential moving averages (EMAs), Bollinger bands, stochastic, and on-balance volume (OBV), The Bottom Line, Ichimoku Cloud, Gann Levels, Pivot Point, Fibonacci, etc.
Price action theory.
Simple mathematical calculations.
Learn to identify Demand Zones—Supply Zones.
Trend reversal continuation.
Balance imbalance.
Options chain and Options data analysis.
Fundamental Analysis: An Introduction
Basics of fundamental analysis in the Stock Market.
PE/PB, Balance Sheet, Dividend, Sales of a company and its impact on a particular Stock.
Market Cap, Debt, etc.
Valuation methodologies.
Nuances of fundamental analysis.
Module C
Positional Trading Course
Stock Market for Beginners.
Secrets of Candlesticks.
Special StockPro Positional Setups to select stocks for a few days/weeks and few months.
Special setup that was developed after 20 years of research and hard work by Dr. Seema Jain & her StockPro Research Team.
The methods that we provide will give you a jump start in doing technical analysis & fundamental analysis for Positional Trading.
Price Action Strategies for positional trading (Without using Indicators).
Learn Positional Trading based on Technical Analysis and Price Analysis.
Live Stock Selection for Positional Trading.
Free High probability Positional Screeners.
All free websites that members can use for screening of stocks, data, etc.
Module D
Price Action and Intraday Trading Course
Introduction to Price Action, Theory and Methods.
Understanding Demand and Supply Zones Using Price and Volume.
Understanding Fake and Real breakouts.
Understanding Trend Reversal and Continuation.
Smart Intraday Trading strategies based on High Probability Trading
Unique Ultra Intraday Strategy (When the market opens, take entry & you can exit in 30- 45 Minutes & then members can do your job/ work/Business) – suitable for all who have full-time jobs/businesses or else if they are Part-time Traders and even for Full-Time traders.
Powerful Intraday Trades.
The Risk to Reward strategy.
Live Stock Selection for Intraday Trades.
All free websites that you can use for screening of stocks, data, etc.
Free High probability Intraday Screeners.
Module E
Stock Specific Strategies
This course is specifically designed for those who want to trade with the same stocks every day. There are 5 Stock Specific Strategies in this course.
Module F
Option Writing Course (Both buying and selling)
Learn Option Greeks Delta, Theta, Vega, Gamma, and Rheo.
Options Basics—Option Terminologies, ITM, ATM, OTM.
Option Premium, Option Writing.
Implied Volatility & Historical Volatility.
Option Writing Strategies for Regular Monthly Return even without using complex Greeks & other calculations.
Options Trading—Unique Option strategies even with the non-directional view.
Directional strategies (Bullish & Bearish).
Neutral Strategies.
Fire Fighting, Option Adjustment.
Money Management—Crux of Options.
Risk Management—Position Sizing for strategies, Money Management what not to do?
Adjusting Trade—How to adjust strategies to protect current profits?
How to adjust strategies to minimize loss if Trade goes against?
Module G
Hedging and Contra-Trade
This helps members learn the art of hedging their positions and contra-trading. It enhances the member's trading skills to ensure they have minimized their risk while trading.
Course Timeline
6 Weeks Intense Live Classes
The timing of these sessions is flexible, and they can be attended after office hours.
The course can also be repeated for up to 6 months of joining the course.
Members get a free customized scanner i.e., they will be able to identify potential breakout stocks with just one click.
After completing the course, there will be live trade selection classes with the help of a mentor.
Members receive live support for 6 months post the course
There is a Smart Money Multiplier Course Forum that is very active on social media. Here like-minded traders and investors have lively discussions.
Members get complimentary access to All 5 Premium/Rock Star Groups
This course is most suitable for working professionals or those working full-time.
Salient Features of the StockPro Smart Money Multiplier Course
It is designed for beginners, investors, and even advanced traders.
The teaching and investing ideas are generated with the help of free websites and other platforms.
This online course is accessible from a mobile, desktop, or laptop.
Recordings of all the videos are provided so that members can refer to them in times of doubt.
There is separate doubt clearing sessions for students.
It is the only course that allows students to learn in the live stock market trading environment.
Any doubts are clarified on Telegram discussion groups, whether during the live sessions or later in the forums.
StockPro provides a unique Technical Setup for their traders and investors.
There is an explosive Telegram Channel for the members of the StockPro course where daily trade ideas can be received.
Members joining our course will be part of the biggest trading community where they can interact with like-minded traders and investors.
StockPros Premium/Rock star Groups
We have 5 premium Rock Star Groups, all available to the Smart Money Multiplier Course members.
StockPro RockStar Group—For early morning cash/equity Intraday Trading Ideas.
Premium Group For Cash/Equity—For cash/equity Intraday Trading Ideas
Premium Group for FnO—For Intraday Futures & Options Trading Ideas
Premium Research Group—For Intraday and Positional Research before Market Starts
StockPro Pro-Investment Group—For Positional Trading Ideas for Delivery Trading- Hold for Few Days/Weeks/Months/Years.
Registration for the new batch Of StockPros Smart Money Multiplier Course is open. With limited seats available, we also provide our students with the option of completing the payments in installments. So enroll now and reap additional profits just by knowing the basics of stock market trading.
To know more about StockPro, please visit: https://stockproonline.com/ or follow them on:
Twitter: https://twitter.com/Stockproteam
Twitter: https://twitter.com/seemajain2017
Facebook: https://www.facebook.com/Stockprotraining
Facebook: https://www.facebook.com/SeemaJainStockPro
YouTube: https://www.youtube.com/stockpro
Instagram: https://www.instagram.com/stockpro_official/
Telegram: https://t.me/StockPro_Official_BankNifty