How Growth Hacker Jonathan Maxim Gained over 18,500 App Downloads for TikTok in 24hr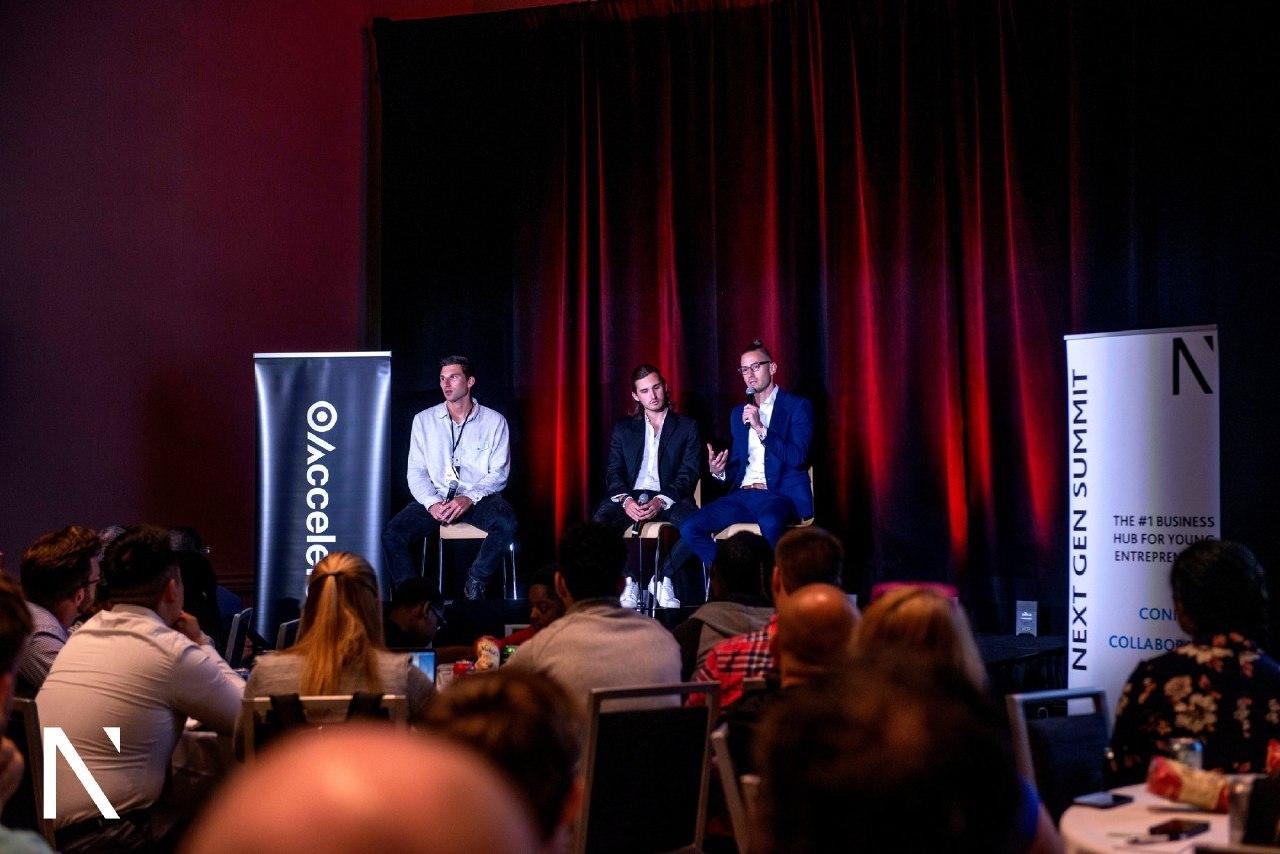 It's not every day you see a marketing campaign that has a 33% conversion rate, or an 80% click through rate.
That's why I was so fascinated to meet Jonathan Maxim, founder at K&J Growth Hackers.
In the order of five days, Jonathan and his team developed a software for sending out bulk direct messages from influencer profiles, that resulted in their client TikTok getting over 18,500 app downloads in a day.
How did they do it?
Personal Referrals / Testimonials are Extremely Powerful
Imagine your role model, say Tony Robbins for example, sends you the following DM on Instagram "Hey Jonathan! I just wanted share my new hilarious video with you called 'most embarrassing moment 2020" it's going viral on TikTok right now – here" Would you click?
Well this is exactly what Jonathan and the K&J team did.
Using over 100 influencer profiles, they sent personalized DMs to the fans. And the results were incredible.
Over 85% of users opened the messages, and 33% clicked. Of the users who clicked to the App Store, 54% downloaded the app. That's over double the industry's average conversion rate.
They started by testing a mini campaign with 1,000 messages sent. Once the results showed up, they didn't wait another minute. Over 60,000 personalized Instagram messages were sent that night.
Since then, K&J has rolled out the strategy for several more clients, specifically focused on App Download campaigns.
Making it All Happen
Writer: So how did this whole thing come about?
Jonathan (JM): Well it wasn't intentional. We had recruited over 200 influencers for the campaign, but sadly they were not delivering the results and scalability we needed. This is mainly because of the fact they only reach about 5% of their followers by posting. And we needed a way to reach the other 95%
Writer: Were you able to reach other 95% of their audience?
JM: We got close. With DMs we get around 80-85% open rate. So that's nearly every person who we have a touch point with or who's in their following. This helped us get around the challenges of the algorithms limiting our reach.
Writer: Where did you get the idea for this strategy?
JM: It was honestly just a matter of pressure making diamonds. We had 30 days to deliver the total of over twenty thousand installs. We got to day 28 and only had 450 app downloads for our client. We asked for a 5-day extension and got to work. We recalled that early on in the campaign development, our client had asked us to explore a personal referral campaign. Think Mary Kay cosmetics and women meeting in bunches of 5-7 people for product demos. We realized how powerful it is when a friend personally recommends a product. But organizing tens of thousands of dinner parties was nearly impossible on a 5 day turnaround. And then the idea sprouted – how can we send thousands of personal referrals out at once? And the DM strategy was born.
Writer: How did you manage all those DMs?
JM: At first, we did it by hand. We tested sending them manually, and then hired low cost help to manage all the responses. We used real humans because we needed the recommendations to be authentic and from one human to another. Once we tested and validated the core metrics, we then moved to build a software for managing it all.
Writer: And how did you manage sending so many messages?
JM: Well, the short story is that we designed a dashboard and software that tracked all the messages. We have a small team of developers, and using bubble gum and toothpicks, made a quick software solution to handle all the messaging.
Writer: How many people on your team did it take to implement this all?
JM: Well our core team is only 15 people. But for this campaign, it took 31 of us in total. We brought in experts from all over the world, from UK to New Zealand. Each expert had a clear single responsibility to themselves and to the team, and they did fantastic.
Writer: So, what's next?
JM: Well it was a great sense of relief and achievement to not only hit the goal but make the client happy. We of course want to keep that momentum, so since then we rolled out the software as a full enterprise grade solution and used it on several other large clients because of its low cost and incredible performance.
Pressure Makes Diamonds
When marketing an app that's already huge, the saturation can make it a challenge. In many cases, most every person who has a smartphone already has downloaded it before.
Before landing on Influencer DMs, Jonathan and his team had tried over 27 different marketing tactics including utilizing yoga studios, hair salons, college students, and AirDropping at conferences.
This just shows the value of being persistent and getting creative when under pressure.
So don't give up on your marketing!