Honda Motor, LG Energy to build $4.4 billion US EV battery plant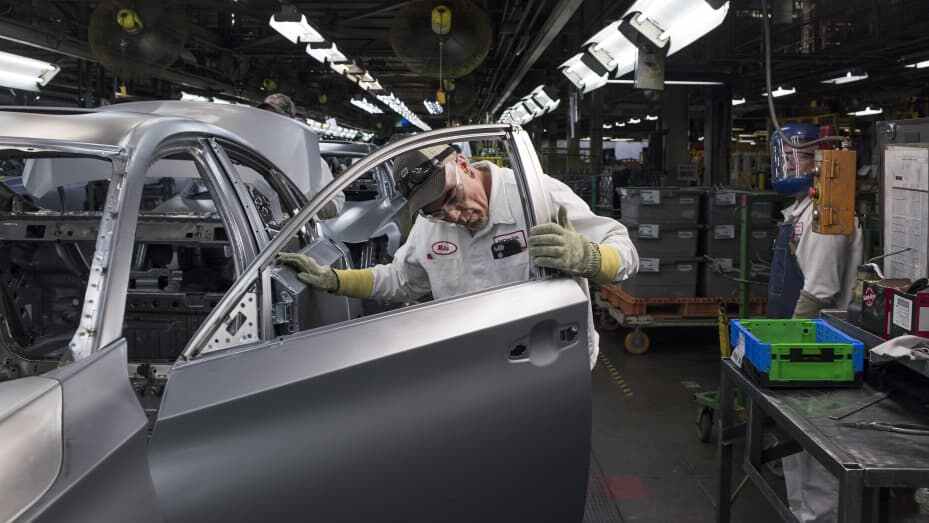 TOKYO/WASHINGTON, Aug 29 – Japan's Honda Motor Co ( 7267.T ) will build a new $4.4 billion lithium-ion battery plant for electric vehicles in the United States with Korean battery supplier LG Energy Solution Ltd ( 373220.KS )., the two companies said Monday.
Battery makers are looking to ramp up production in the U.S., where electric vehicles (EVs) could see a surge as the country imposes stricter regulations and tightens tax credit eligibility.
The companies said the location of the plant has not been determined, but two people briefed on the matter confirmed Honda is seriously considering Ohio, where Honda has its main US factory.
The companies aim for approximately 40 GWh of annual production capacity with batteries supplied exclusively to Honda facilities in North America to power Honda and Acura EV models.
The pair are expected to form a joint venture before building the plant, with construction expected to begin in early 2023 and mass production by the end of 2025.
Ohio Gov. Mike DeWine said his administration is working with Honda and LG "to make sure they choose Ohio for this new electric battery plant." Sources privy to the matter said the venue could be announced in a few weeks.
The US government is pushing policies designed to bring more battery and EV production to the country.
President Joe Biden this month signed a $430 billion climate, health care and tax bill that would make electric vehicles assembled outside North America ineligible for tax credits.
Ali Zaidi, the White House's deputy national climate adviser, praised Honda LG's "huge investment" that he said was catalyzed by the Climate and Infrastructure Act.
US Energy Secretary Jennifer Granholm said the administration is "bringing back domestic production of batteries to provide Americans with good-paying jobs that will power the EV revolution."
California announced a plan last week that would require all new vehicles sold in the state to be electric or plug-in electric hybrids by 2035.
The two companies said the combination of strong local electric vehicle production and timely supply of batteries will "put them in the best position to target the fast-growing North American EV market."
LG Energy Solutions, which is primarily involved in the development of lithium-ion battery materials and next-generation batteries, also supplies EV batteries and has signed a joint-venture agreement with General Motors.