Fuel Your Appetite with the Culinary Maestro, Chef Eddie G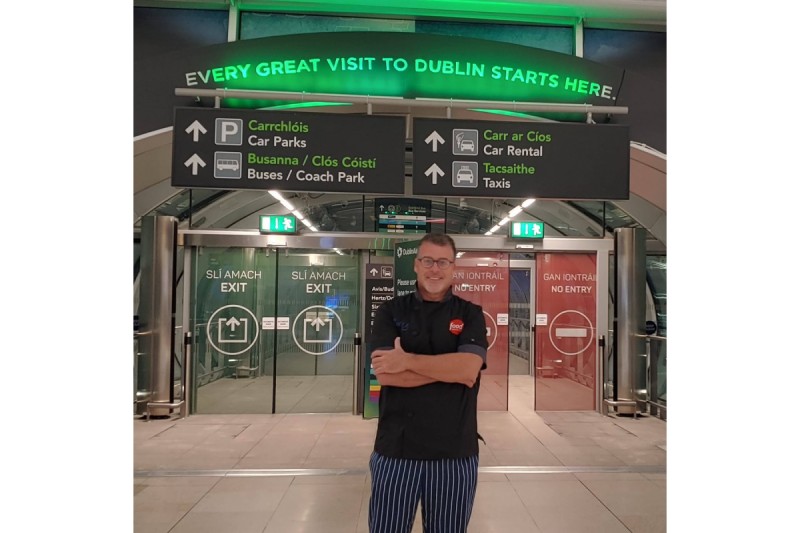 Life has many flavors to offer everyone, but nothing beats the flavors that delectable foods bring. A palate that brings a burst of nostalgia, novelty, and nuanced flavors with every bite you take, cooked up by some of the most talented chefs, is everyone's dream.
While countless culinary experts have found the secret to making their way into our hearts or stomachs with their enticing and mouthwatering dishes, some chefs easily stand higher. We're talking about the culinary maestro—Chef Edward G, a reputable celebrity chef in the culinary industry.
Where It All Started: Junior Sous Chef
Chef Edward's culinary journey began as a young boy, exploring the world of flavors, herbs, spices, etc., with his mother. Driven by this interest, Gallagher became a little sous chef, helping his mother in the kitchen and prepping dinner.
Although he started working in the kitchen to fuel his curiosity, things took a turn when Gallagher decided to make a career in this industry. And so he earned a Bachelor of Culinary Arts degree and landed his first job in an Italian restaurant.
After learning all the skills needed to make a place for himself in the culinary world, Chef Eddie G bought 5 restaurants throughout his career but eventually sold them all. He traveled the ends of the globe, picking bits and pieces to add to his treasure chest of recipes. While embarking on his journey, he traveled to 40 countries and stirred his magic in over 100 kitchens.
This celebrity chef has been in the industry for over 4 decades, and by the looks of it, he doesn't intend to end it anytime soon.
How's It Going: Conquering the Culinary World
Chef Eddie G has been successful in becoming a popular face in the industry and has taken more than just the usual culinary escapades; he is a proud author of a cookbook, Cooking Local with Chef Eddie G, and makes special appearances on various popular platforms frequently. Chef Eddie's latest ventures are Chef Eddie G's Kitchen and Locavore Greenery.
Gallagher's passion for cooking and brilliant cookery skills have helped him pave his way into showbiz, becoming the celebrity chef for the hottest events. From Super Bowls to PGA events to NFL, his dishes and recipes have been the cherry on top of these events.
Not so recently, he had his first PGA event, which was hands down a victory. Chef Eddie has also cooked for celebrities such as Billy Joel, Jonathan Goldsmith, Snoop Dogg, and Scarlett Johannson, offering them a remarkable dining experience.
His accomplishments and incomparable talent have people compare him to the MasterChef, Anthony Bourdain. Besides the apparent similarity of both chefs being New Yorkers, their zeal for traveling and hunger for cooking makes them so alike.
Learn some delicious recipes by taking a page out of Chef Eddie G's cookbook­—Cooking Local with Chef Eddie G.