Four things you need to know about Sanjit Lucksman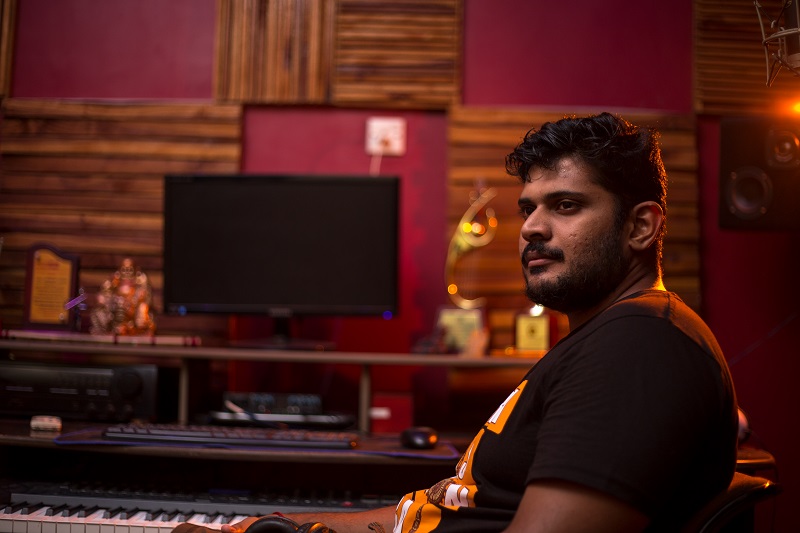 Sanjit Lucksman has all the reasons to be tipped as the next big thing in the sub-continental music industry. Lucksman is already making headlines for his mesmerizing beats and is already made his home in the hearts of people and their playlists and his fans tend to know a lot about him but we still believe that there are some things which we bet you don't know about him.
1. Father, his biggest inspiration
Unlike many singers of his generation he didn't making music to seek fame or impress girls, it was his father's dream. Although his father was a Civil Engineer but he had interest in music and he used to write music in his heydays but somehow he couldn't achieve his dream and he wanted to Sanjit to pursue it but unfortunately he passed away when Sanjit was only 17. So the biggest reason behind his love for music is his father's dream.
2. Sri Lankan State Music Award
Starting music at the age of four, fame was never his goal. It was the soul he was after. He didn't only bag million hits on your youtube he was also praised by the government as he received Sri Lankan State Music Award for his song Katrey.
3. Two Best Songs of The year Awards
Sanjit also won two song of the year awards for two different tracks in 2016. He was awarded the Balumahendra song of the year award for Haiku Nilavey and he won Ruthram song of the year award for Marapachi Bomma.
4. Part of Dr. Kamal Haasan Project
Hard work pays off and he is achieving all his goals one by one. He was a part of Kamal Haasan's project Arivum Anbum. He is starring along with many renowned names like Anirdh Ravichader, Yuvan Shankar Rajah and Sidsriraam.
Instagram | @Sanjit_lucksman –https://www.instagram.com/sanjit_lucksman/
Facebook | Sanjit Lucksman https://www.facebook.com/sanjit.lucksman
Youtube | Sanjit Lucksman https://www.youtube.com/user/sanjitluck/videos
tiktok | https://www.tiktok.com/@sanjit_lucksman
Spotify https://open.spotify.com/user/31ujznjrvadwdasuke2hvnv6kx2q?si=vulRznRGTlmfZpzeJtGbwA
twitter | https://twitter.com/sanjitluck