Forex and the evolution of finance: iSwiss among the guests at Forex Expo in Dubai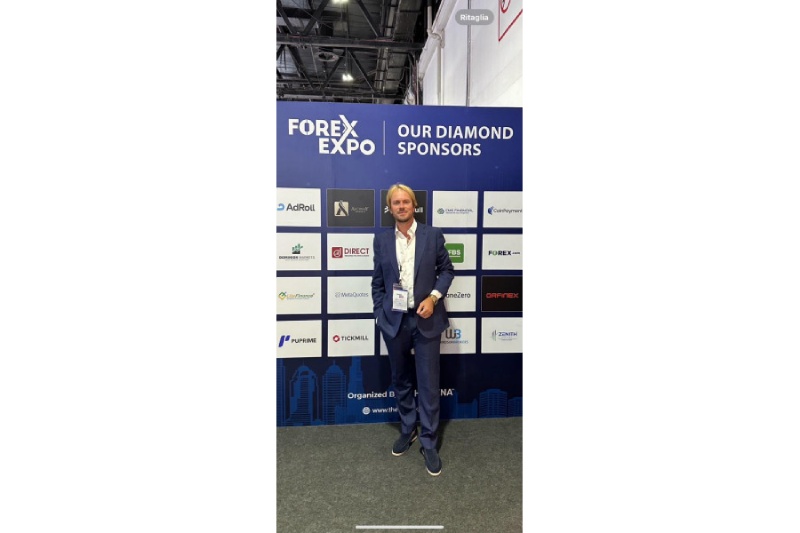 London, United Kingdom, 25th Oct 2023 – The financial world is facing a series of very important revolutions: after decades in which changes were particularly slow, the most recent technological innovations seem to have opened the door to a change of epochal dimensions. This is an important topic which several experts discussed during the Forex Expo held at the World Trade Center in Dubai.
A prestigious location, in the heart of one of the most important financial centres in the world: in fact, more and more players linked to the world of new and 'old' finance are now converging in Dubai, increasingly forging fruitful relationships. And it is precisely in this direction that the Swiss banking giant iSwiss is moving, which obviously could not fail to be among the guests at the Dubai event.
And it is Christopher Aleo, CEO of the iSwiss Group, who explains the importance of dealing with the new financial systems, which are all too often perceived as distant and unsafe by the small investor public: "iSwiss is always alert to the possibilities of using new tools, to broaden the range of financial services on offer and the audience to offer these services."
"We are currently focusing our attention on the white-label sector: this involves offering various financial institutions the opportunity to enter and be integrated into the payment and money transfer management systems of the various companies in our group," continued Aleo. "First and foremost, iSwiss Pay, a Canadian company specialising in payment management that recently joined the Swift circuit."
As always, iSwiss shows that it is one step ahead in the process of change and innovation in the financial sector, as evidenced by its recognition by the prestigious Forbes magazine as the 'Most Innovative Banking Group for 2022'.
Innovation that translates into success: as demonstrated by the various transactions and projects completed by the Swiss financial group over the past year. Which is increasingly asserting itself as a player of excellence in the securitisation sector. It is precisely in this sector that iSwiss has closed several projects in the past year, managing to collect credits for a total of 9 billion to be securitised.
Particularly interesting is one of the latest transactions concluded in order of time, which saw the securitisation of Italian companies' tax credits derived from works carried out for the 110% Super Bonus and Bonus Facciate. A solution that made it possible to unblock a difficult situation, linked to the persistence of credits in companies' portfolios, and which will certainly meet with the favour of investors.
---
Company Details
Organization: iSwiss Bank SA
Contact Person: Monica Morelli
Website: https://iswiss.ch/
Email: support@iswiss.ch
City: London
Country: United Kingdom