Focusing the Mind and Body on Success With Coach Alessandro Cassano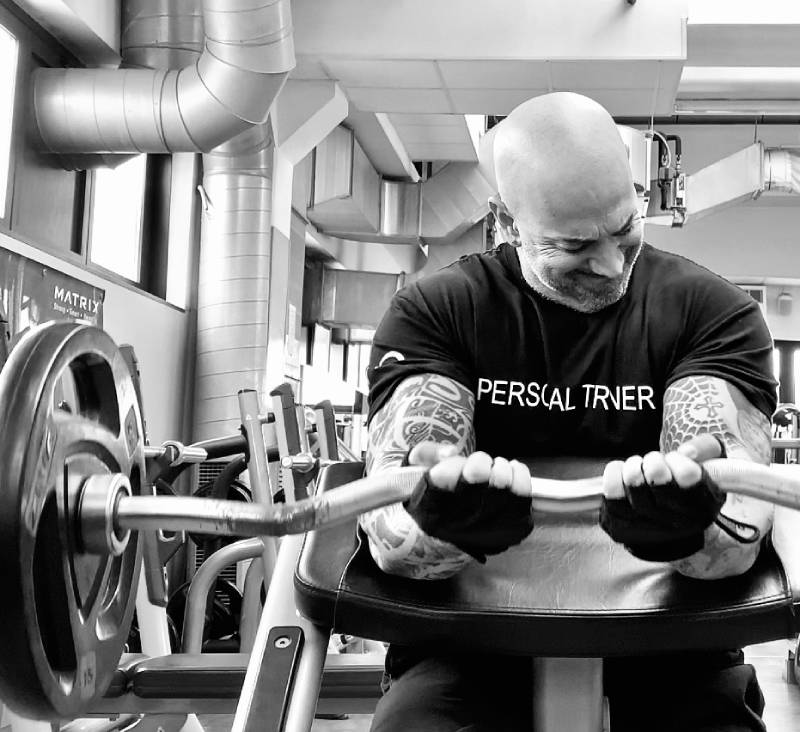 One's physical and psychological well-being have been scientifically established to be fundamentally linked, with each playing a significant role in securing the other. Adequate sleep, diet, and exercise have been proven to reduce anxiety and depression as well as improve one's overall mood. Conversely, a poor mental state can lead to eating disorders and an overall lack of motivation that would be extremely detrimental to one's physical wellness. Any serious attempt at self-improvement should keep these considerations in mind in order to prevent undue focus on only one aspect, which will risk the deterioration of the other and can make one's entire training process counterintuitive.
In the midst of the stress brought about by day-to-day lives, particularly with the unprecedented difficulties of the pandemic, there is an understandable difficulty with uniting these two aspects of wellness and leveraging them toward self-improvement. For many individuals, life coaching can contribute significantly to increasing one's motivations, setting concrete and actualizable goals, and developing rigid plans for achieving said goals. With such an important role and the considerations stated above, however, choosing the right life coach can be one of the most important first steps in starting a new phase in one's journey to self-development.
Italian self-defense instructor, personal trainer, and mental coach Alessandro Cassano promises sustainable success for his clients through a comprehensive, holistic approach that incorporates mental and physical training into a collaborative effort for self-improvement. Alessandro's varied background consists of martial arts training as a black belt karateka and EWTO-affiliated Wing Tsun practitioner, membership in the International Coach Federation (ICF), Italian Fitness Federation (FIF) diplomas in metabolic training and weight loss and functional training for women, and formal training in neuro-linguistic programming (NLP). These ensure that his clients are equipped with all the tools they need to continuously achieve goals in their day-to-day lives.
The success of Alessandro's programs can be seen in the variety of high-profile clients he has worked with, including fighter and trainer Matteo Azzali; professional football players Amauri, Gianni Munari, and Marco Marchionni; and rugby player Giambattista Venditti. Further solidifying the success of Alessandro's services, the trainer has been featured in some of the biggest Italian media outlets like ANSA, Corriere Economia, and Just Fashion Magazine, as well as international ones like The Sun and Forged.
Central to Alessandro's training approach is how he sees coaching, particularly goal-setting, as a collaborative effort between the coach and his client. In line with this approach, he prioritizes building strong and authentic relationships with all of his clients through his charm, charisma, enthusiasm, and overall positive attitude. He then leverages the strength of such relationships in order to better communicate with clients regarding their goals, challenges, weaknesses, strengths, and expectations.
Alessandro's collaborative training method is best exemplified with his TRIVO (Training Risolutivo Intensivo verso l'Obiettivo) method, which translates to "Intensive and Definitive Goal Training." This method is defined by a joint effort between the coach and the client to establish goals, mentally process the steps and objectives through NLP methods, and then gradually actualize these into physical steps.
Due to the nature of Alessandro's services, many are entirely one-to-one and are specialized and tailor-fit for each client. In light of the COVID-19 pandemic, however, he has also started to offer online services in the form of remote sessions and posts on his social media. In the future, Alessandro plans to start his own fitness center in Parma in collaboration with a friend specializing in nutrition, expand his market to Spain and the Canary Islands, and even patent a new type of gym equipment to be presented next spring at the Rimini Wellness trade fair.
Beyond just business, Coach Alessandro sees his unique position rooted in his talents and experiences as something that makes it his life's mission to help others in their journeys to self-improvement. By uniting the physical and mental well-being of his clients and leveraging them toward success, he hopes to make it easier for anyone to overcome any obstacles that lie between them and a better version of themselves.
You can find out more about Alessandro Cassano and his unique coaching philosophy by following his Instagram at @alexcassanocoach.