Shooting of the film Damned Graveyard would be starting from the next month along with the film Gotakhor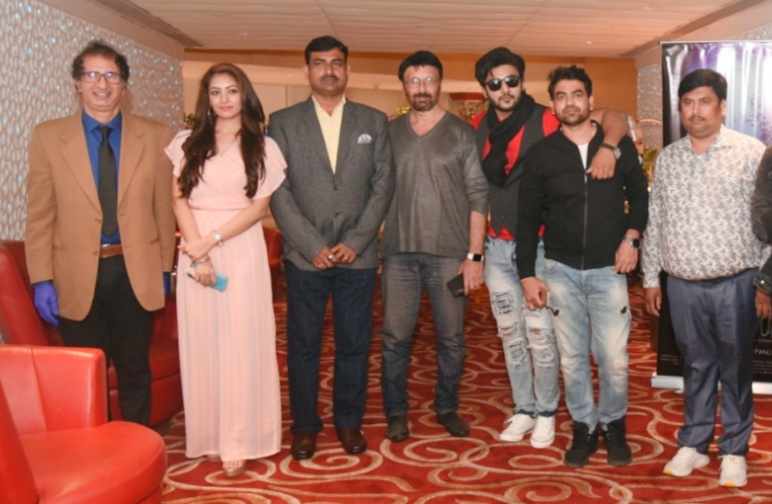 When the whole world came to a standstill due to corona pandemic, after that Bollywood film director Sanjeev Kumar Rajput has achieved great success. Recently at Hotel Sahara Star in Mumbai, he announced his upcoming two films Damned Graveyard and Gotakhor respectively. Also told that the shooting of both films will start next month.
In the announcement all the actors who are going to play the main charactes in the films including actor Zuber K. Khan, actress Anju Jadhav, actor Shiva Rindhani, actor Kurush Deboo and Sunny Thakur along with the film's casting director Sameer Chahar, VFX Supervisor Farhan Jada and cinematographer Santosh Pal were also present. Let us tell you that the producer of both films is Ramesh Pandey who is producing both films under the banner of his production house Ramsiya Films. The film director Sanjeev Kumar Rajput, who is encouraging the new artists through the films, said that both films will be shot in Uttar Pradesh, in which local artists will also be given a chance.
It is known that apart from the main cast, actors like Rocky Yojo, Ajay Thakur, Tushar Rajput, Adarsh Sachan, Suresh Meena, Lokendra and Omkar are also playing important roles in the films.