Fahad Sharif is the man behind Alecto Media – Fastest-growing Digital Marketing Agency in Pakistan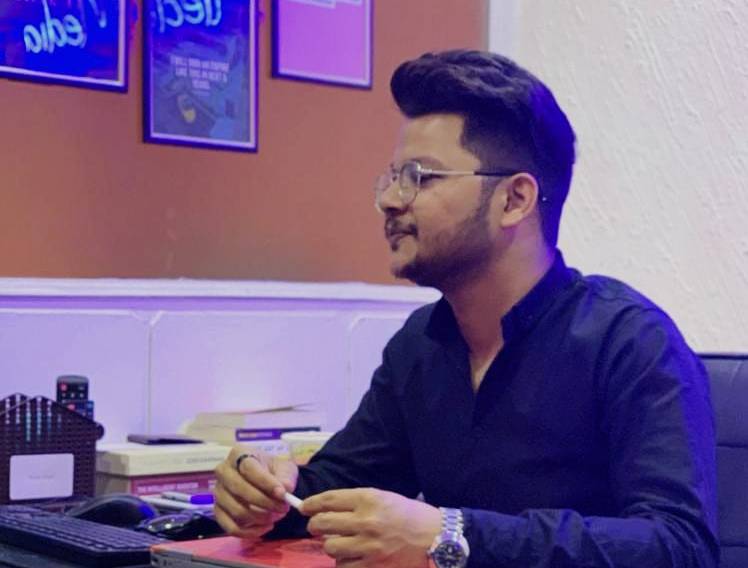 He is already a famous name and leading Entrepreneur in the world of digital marketing in Pakistan;earning 7 figures per month . He has experience of working with top most companies worldwide and his experience of working with top most companies have helped him to learn every bit of digital promotional things .currently Fahad owns a digital agency Alecto Media LLC .you will be amazed to know that Fahad is college drop out just like other famous drop outs of the world . He believes in skill based education and empowering the youth of his country .He has extensive study and trainings about digital marketing and has top notch companies as clients all over the world .such an asset for Pakistan
We got few moments with fahad to talk about his venture and his success
Q: Fahad , we already know so much about you ,please tell us little how did you started your journey
A: I was born and brought up in a middle-class family residing in Karachi, Pakistan . I started earning when I was 11 years old that too online . this made me to explore the online world more and I started extensive studying experimenting and researching about different business models with in Ecommerce . I believe in empowering the people of Pakistan with my knowledge as Ecommerce has such extensive power in improving economy which we have witness during covid
Q : Tell us about your clients and projects .
A: I counsels 40+ foreign customers situated in USA, UK, CA for their business development, marketing, content techniques and adaptation of web-based media properties more over ,offering Facebook Ads Expertise, Google Ads Expertise, Outsourcing Products/Services, Growing Facebook, Instagram, Youtube Revenue Generating Assets, Creating/Licensing Contents for Content Creators and Publishers, Social Media Verifications, PR and Marketing Campaigns for Musicians, Artists, Entrepreneurs, Politicians, Celebrities.
Q: what are your Goals ?
A: My top goal is to achieve a BILLION-DOLLAR facilitating my clients with their needs to make their business run. The main goal, however, is to sustain our market value, look into the possibilities of nurturing businesses with specified ways to uplift the needs of companies and brands to keep an eye on changing tactics to maintain my work standards.
With us we thanked fahad for giving us few moments out from his precious time .young entrepreneurs like Fahad are the true assets of Pakistan and gives serious goals to youth to seek an inspiration and prosper . we wish Fahad sharif all the very best in his all projects .