Dr Gajendra Purohit – Re-defining the Concept of CSIR-NET Mathematics / Author of CSIR-NET/JRF Mathematics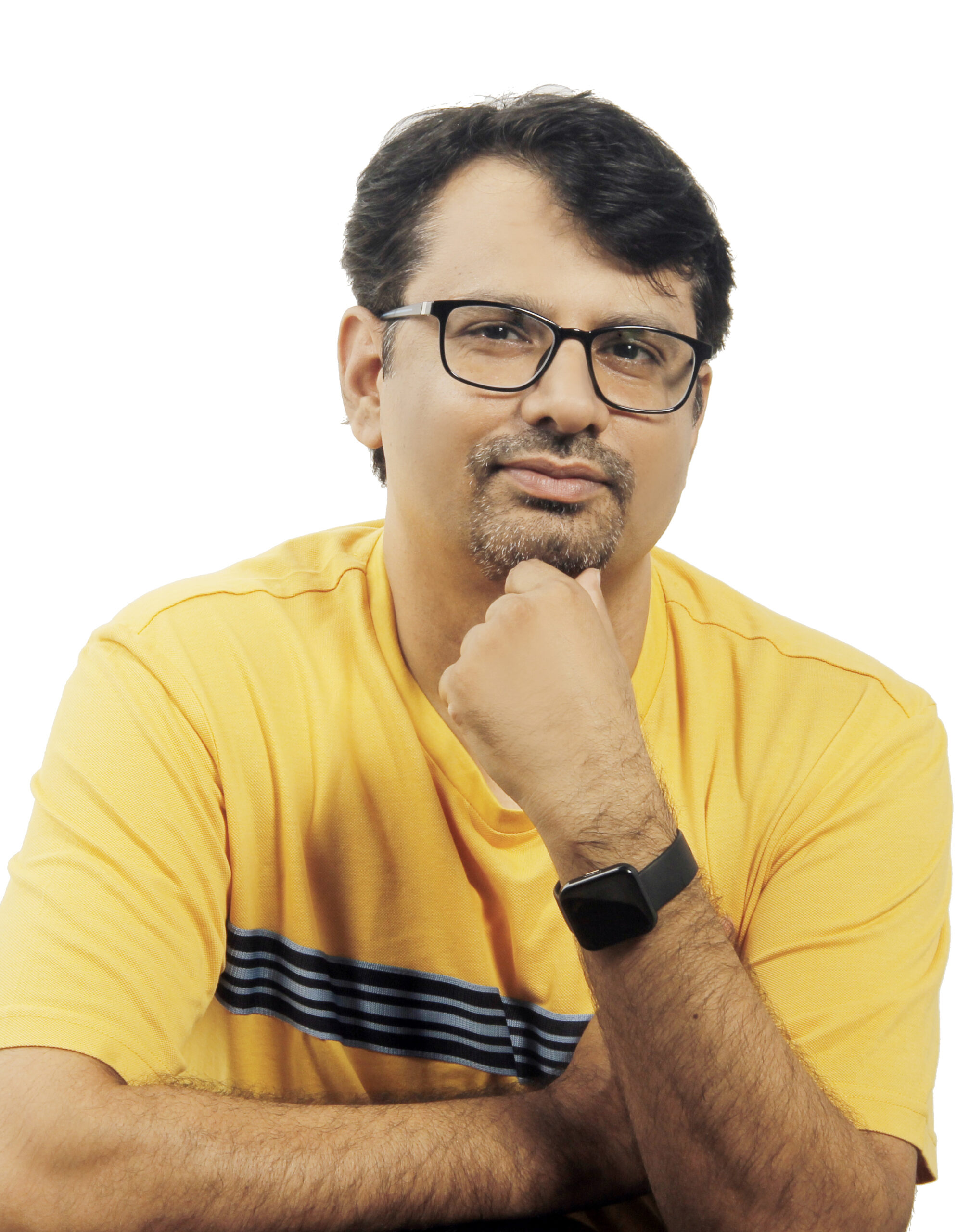 Beginning his journey as a mathematics tutor, Dr Gajendra Purohit has re-defined the concept and leaning techniques of Mathematics. In his Book – Tips and Tricks with Questions CSIR- NET/JRF Mathematics, he has cleared the topics with detailed explanations and mock test papers to prepare students for the big step, i.e., PhD in Mathematics. Dr Gajendra Purohit started his teaching career in the year 2004. Since then, he went along the road of success with his immense skills and intelligence in the field of mathematics. He is endearingly known as GP sir among his students. He belongs from a small town near Pratapgarh, Rajasthan and did his schooling from a government college in the village. Gajendra joined MB Science University in Udaipur and pursued his further education in the city. To accomplish further success, he later cracked CSIR-NET Mathematics and was awarded for PhD Mathematics in 2009.
Dr Gajendra Purohit is currently working as a Director in one of Udaipur's bespoke colleges, Pacific College of Basic & Applied Sciences. Back in the day, every student couldn't afford a hefty tuition or coaching fee, so GP Sir started giving online lectures on YouTube. He is now one of the top educators on the popular online education platform – Unacademy. Shortly after his success in the teaching field, he published a book to introduce students with the in-depth mathematics application. The book is a compilation of FAQs about questions that appear in CSIR-NET examinations as well as previous question papers with solved solution. Tips and Tricks with Questions CSIR-NET/JRF Mathematics by Dr Gajendra Purohit will help deal with higher and advanced mathematics exams since the book consists of basic formulas and advanced mathematics application in general. It is a best-seller book in Amazon and has sold more than 20,000 copies in the last two months! Dr Gajendra Purohit published his book on 20 September 2020, and it got a tremendous response from students and adults who want to crack CSIR-NET mathematics and secure a good score.
It is a compact and handy book to prepare full-fledged for your examinations. The book by Dr Gajendra Purohit is helpful to prepare advanced-level or entrance examinations such as GATE, SET, PGT, IIT-JAM, PhD Entrance, and NBHM. The book is published by Invincible Publishers. Tips and Tricks with Questions CSIR-NET/JRF Mathematics book include the following: Topic-wise concepts with previous year questions Topic-wise practice set Detail explanation with concepts · Seven model test papers Being brilliant in the subject himself, he forayed his way into the world of teaching through one of the biggest social media platforms – YouTube. He has more than 4 Lakh subscribers on YouTube, and his videos have received more than 30 million views on his educational videos. Recognisably, he has a high success rate on YouTube, where 95% of students have arguably cracked the exams from learning through his videos. Free of cost videos have been provided to students all over India.
Dr Gajendra Purohit is also a Top Educator on Unacademy (online education platform) for CSIR-NET Mathematics since November 2019, where 200 students have qualified CSIR-NET Mathematics under his supervision and training program. Mr Purohit is a top educator in Unacademy and is profoundly recognised for teaching CSIR-NET Mathematics. At present, he has 25,000 followers on Unacademy. He teaches 60 hours on Unacademy and 25 hours on Snapsolve. Dr Gajendra Purohit started a coaching class to tuition to teach fundamentals of mathematics to students. He always saw mathematics as a manifestation of practical concepts and how it can be applied practically in order to learn the subject in depth. Gajendra Purohit has provided his services independently through online channels and forums and will continue doing the same in the near future