HAVE YOU MET DEV PATEL? NOT THE AWARD-WINNING ACTOR FROM ENGLAND….THE AWARD-WINNING COSMETIC DOCTOR…FROM ENGLAND.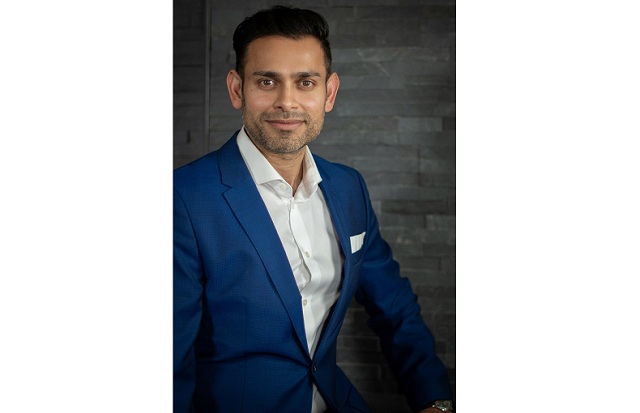 Dr Dev Patel has managed to put a small coastal English town on the global aesthetics map in just a few years and 2020 did not hold him back.
Dr Dev Patel was born in Zambia to Indian parents; his mother was a teacher back in India and father a doctor. An English surgeon working with Dr Dev's father in Zambia persuaded his father to emigrate to England; there was a shortage of highly skilled doctors. At the age of 2, Dr Dev and his family arrived in England and soon settled in the historic city of Portsmouth. Always wanting to follow in his father's footsteps, Dr Dev completed his medical studies at Guy's and St.Thomas' hospitals, London, simultaneously earning himself an honours degree in Genetics. He spent early years of his career working as a Royal Navy Medical Officer, retiring 9 years later as a Surgeon Lieutenant Commander. During his tenure he also post-graduate qualifications in General Practice, Occupational Medicine and Pre-Hospital Emergency Care along with a few military qualifications like Diving Medicine.
On retiring from the RN Dr Dev Patel joined the NHS (National Health Service) as a GP/Family Practitioner. He loved the challenge of this field but was working within an administrative structure that was not serving his patients' best interests. After 3 years, his father was declining with a progressive and terminal condition called Multi-System Atrophy and this prompted him to make a drastic change. Whilst he contemplated on which medical 'hat' he would assume to find a better work-life balance, he decided to open his own skin clinic in 2014. Within just a few months he was working there full-time to cope with demand. Having started just with a receptionist, he now has a team of 13 and it is still growing every few months.
Having established a strong foothold in the medical field, Dr Dev has won over 7 awards as an individual practitioner and for his clinic. Dr Dev's unique treatment protocols have won him many happy patients from not only the UK but also beyond, with many flying in simply to be treated by him. The patient base which is growing manifold with time is enough proof of Dr Dev's growing popularity.
Apart from managing his clinic and online consultations, Dr Dev has recently launched his training academy 'Perfect Skin Academy', which currently offers its courses through online training. He has also ventured into skin care product manufacturing with the launch of his own skincare brand 'CellDerma', which is all set to capture the market in 2021.
2020 ended on a positive note as Dr Dev Patel and his clinic have been selected for aesthetic awards in 3 categories which are scheduled for May 2021. Despite all the setbacks and rough weather in 2020, some have shone brightly and Dr.Dev is definitely one of them.