DJ Vin reveals how he brushed his musical skills during the COVID-19 pandemic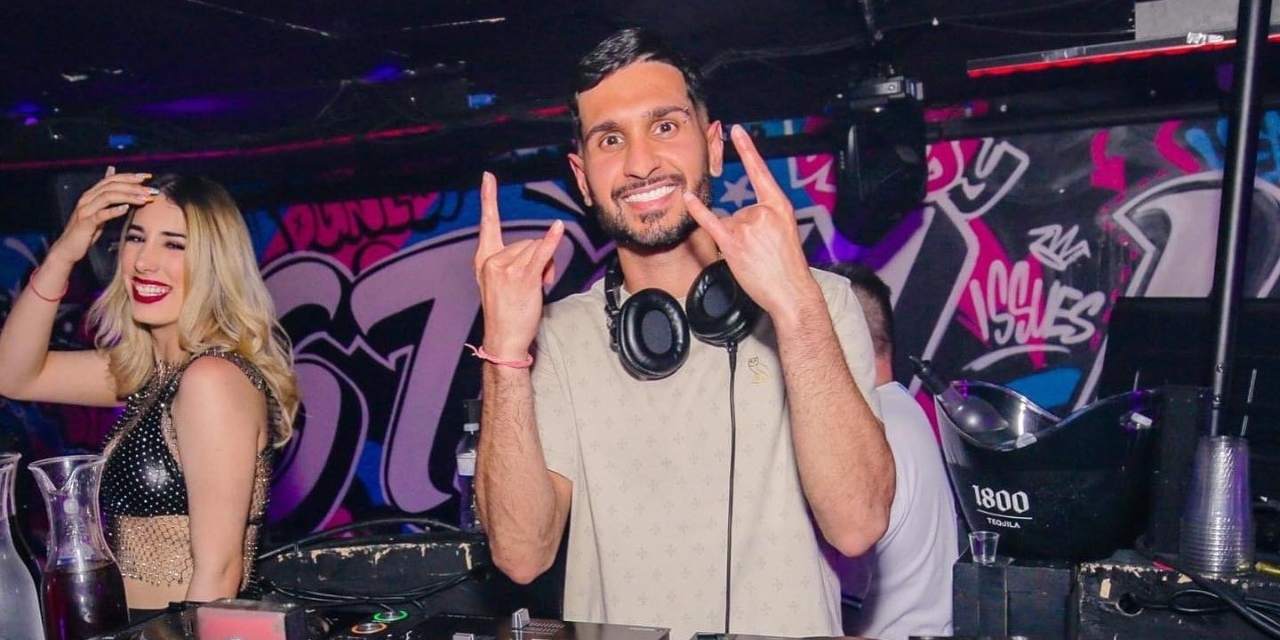 The beginning of COVID-19 crisis started in 2019 which got spread like wildfire after March 2020. Amidst this time, businesses across every sector saw a massive downfall. One of the first industries to get hampered, and the last to recover was the entertainment industry. The industry suffered massively with cinema halls being shut, movie releases being postponed, concerts getting cancelled and art workers losing their jobs. Like everyone, even musicians faced a hard time in this unfortunate time.
One of the eminent disc jockeys and music producers, DJ Vin shares how he overcame the tough phase of almost two years. Originally known as Vineet Korpal, the DJ has been a synonymous name in the music industry. Hailing from Toronto, he has shaped his career by following the works of legendary musicians like 50 Cent, Snoop Dogg, The Beatles and 2pac. In an incredible career of more than a decade, DJ Vin has performed at top clubs in Ontario and has performed on stage at different music festivals.
An avid fan of music, DJ Vin learnt music production and has excelled as a prolific artist. So far, his tracks have surpassed more than 300 thousand streams on Spotify with his mixes garnering everyone's attention. However, being indoors during the coronavirus crisis was a big challenge for DJ Vin. Music as an art has always been about collaborations, proximity, access to technology and creative synergy among artists.
Unfortunately, the lockdown kept DJ Vin away from rehearsals, studios and stage performances for almost two years. Speaking about how Vineet overcame the hurdle, he said, "The pandemic was a nightmare with many things coming to a standstill. Events became virtual and so did the performances. The process of recording and audio mixing became tedious as we had to focus on better editing to produce enchanting music for the audience."
In addition, DJ Vin calls social media a bridge that connected music artists and the audience during the pandemic. Aside from focusing on creating remixes in the lockdown, DJ Vin spent his time learning how social media algorithms work for the use of the promotion. "The learning was huge as I got to learn a lot about social media techniques to promote my work digitally", the DJ added.
Furthermore, DJ Vin stated that music turned out to be a game-changer in the last two years. The period forced many artists to explore different ways to be in the spotlight. "I believe that musicians will keep working online to take their work reach a wider audience. Releasing a song was a process in the past, but it has become a seamless process now", stated Vineet.
The DJ came into the limelight with his single 'Off The Lot'. Since then, he has had several hits like 'Hopeful', 'Ain't Lonely', 'Until We Make It' and 'Broccoli'. A majority of DJ Vin's songs cater to audiences of different genres like electro music, pop music, hip hop, trance and electro music. On the work front, the DJ has an array of projects in the pipeline in collaboration with other musical artists.