Diversity Fashion World Presents Innovative Fashion Show Celebrating Diversity and Inclusion at Hot Ballroom Dancesport Challenge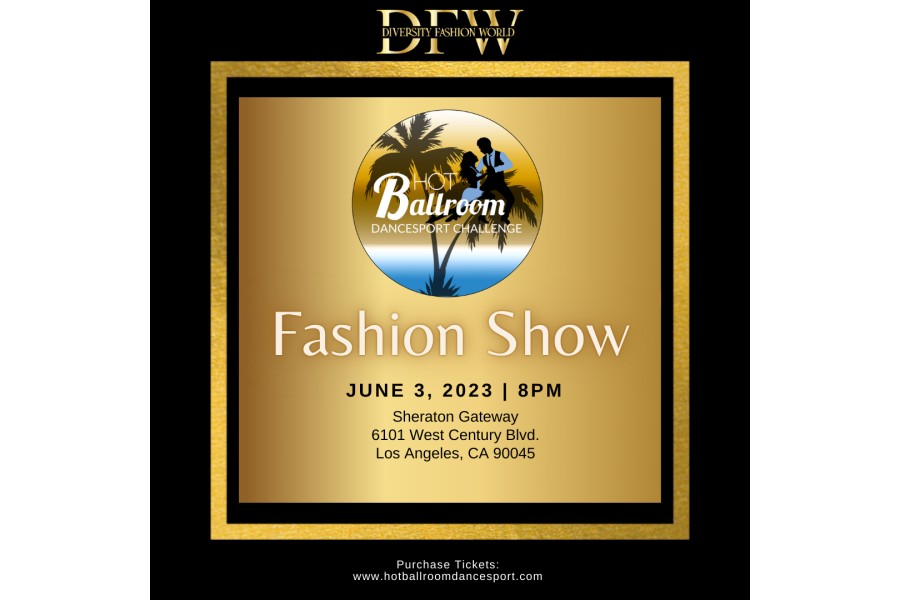 The most culturally diverse fashion show on the globe has a special June 3rd event in Los Angeles, California.

Diversity Fashion World, a leading fashion platform dedicated to embracing diversity and inclusion, is thrilled to announce an exciting fashion show to be held in collaboration with the Hot Ballroom Dancesport Challenge. The event goes down on June 3rd, 2023, at the prestigious Sheraton Gateway in Los Angeles. To say excitement is high is an understatement.

"At Diversity Fashion World, we take pride in being the most culturally diverse fashion show on the globe," commented a spokesperson from the platform. "We provide a space for people from diverse backgrounds to celebrate who they are, creating a vision of fashion that reflects the beauty of the world we live in today. Being able to collaborate with the Hot Ballroom Dancesport Challenge is an important milestone for us. We couldn't be happier about the event!"

The fashion show promises to be an evening of elegance and cultural exploration. Renowned fashion designers Maksim Leonov and Yulia Podolski will unveil their stunning collection, "Velvet Dress Design," capturing the essence of contemporary fashion while celebrating the traditions and influences of diverse cultures.

The event will feature talented models with unique styles and perspectives. Notable names gracing the runway include Natasha Ka, Alyssa Redondo, Luella Abelita, Margo Blag, and Lena Blau. These exceptional models epitomize the spirit of Diversity Fashion World, using their voices and presence to empower individuals from all walks of life.

"We believe that fashion has the power to transcend boundaries and foster unity," the spokesperson for Diversity Fashion World continued. "Through this fashion show, we aim to showcase the beauty and diversity that exists within our society while inspiring others to embrace their own heritage."

The Hot Ballroom Dancesport Challenge is the perfect backdrop for this groundbreaking event, where the worlds of fashion and dance seamlessly blend, creating a truly immersive experience.

Tickets are available from www.hotballroomdancesport.com.
To learn more visit www.diversityfashionworld.com.
---
Company Details
Organization: Diversity Fashion World
Contact Person: Niza Oun-Nguyen
Website: https://www.diversityfashionworld.com
Email: info@diversityfashionworld.com
City: Irvine
State: CA
Country: United States