Making Mental Health a Priority: Sankhulani Daka's Campaign to Provide Support and Resources in Mumbwa District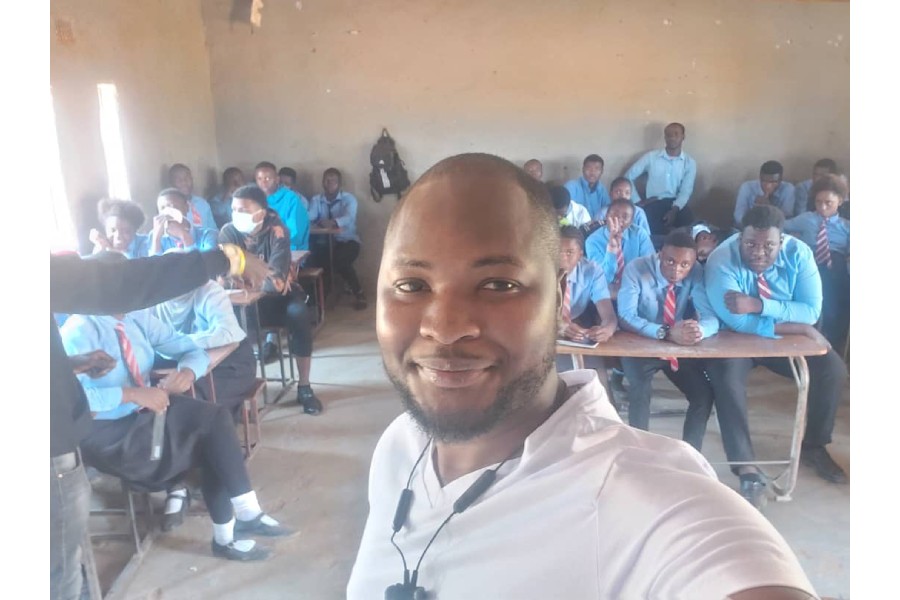 In Zambia, mental health issues are often left unaddressed due to a lack of resources and understanding. But Sankhulani Daka, co-founder and CEO of Let's Talk Mental Health, is working to change that.
Daka and his team recently conducted a mental health campaign in Mumbwa District, which included mental health screenings, awareness and education sessions, and sharing positive messages and coping techniques. They also visited schools to talk about the effects of bullying, help students who are going through mental health issues, and teach them about kindness and mental health. Daka realized that many people in his community were facing mental health issues but didn't have the resources or support to seek help.
"I knew I had to do something to make a difference," Daka said. "Mental health is often overlooked, but it's just as important as physical health. We need to start talking about it more and providing resources for those in need."
Daka's campaign in Mumbwa District was a huge success, with over 500 people receiving mental health screenings and education sessions. Many students also shared their personal stories and struggles with mental health, and Daka and his team were able to provide them with resources and support.
"Seeing the impact we made in Mumbwa District was truly inspiring," Daka said. "We were able to reach so many people and provide them with the tools and resources they need to improve their mental health. It's amazing to see how much of a difference we can make when we come together and prioritize mental health."
Daka's work is far from over. He plans to continue advocating for mental health in his community and beyond, and hopes to inspire others to do the same.
"I want to create a world where mental health is just as important as physical health," Daka said. "We need to start prioritizing mental health and providing resources for those who need it. Together, we can make a difference and create a brighter future for those struggling with mental health issues."
Daka's dedication to mental health advocacy serves as a powerful reminder that one person can make a difference. His campaign in Mumbwa District is a testament to the impact we can make when we prioritize mental health and come together to support one another.