Discover how to boost your business with Social Media Growth Conclave happening in New Delhi.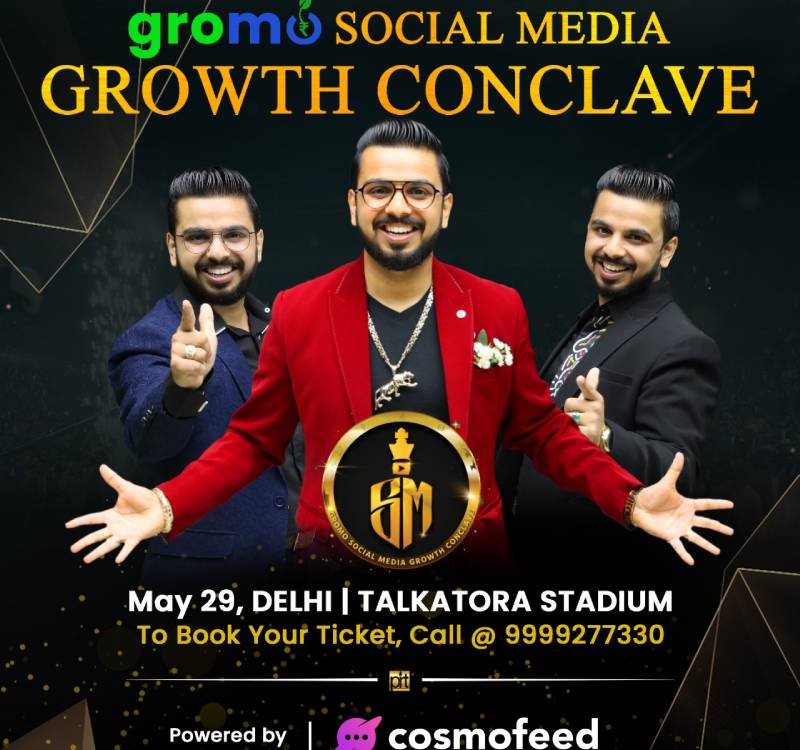 If you are looking for guidance from top influencers to elevate yourself as a creator or your business, Social Media Growth Conclave is the way to go! 
Social Media Growth Conclave 2022 is the talk of the town! This has been the much-awaited event of this year for all creator community. Several creators and influencers' contribution are what give this social media conference a leading edge among its peers. Among many, Rannvijay Singha and Pushkar Raj Thakur will be present to share their knowledge and expertise to spread financial literacy, the importance of content, its influence, and more.
But how can this event be fruitful to budding creators and businesses? With Social Media Growth Conclave 2022 you can expand your network by interacting with prominent creators and speakers to ideate, improvise strategies, and learn how to monetize your skills as a creator, business, and gaming start-up! All of this with the added bonus of exclusive prizes! At this influencer's carnival where more than 200 influencers, YouTubers, and nano creators from various niches will be present to uplift businesses and the audience with their area of expertise, will be the chance of a lifetime opportunity for influencers, budding content creators, brands and users interested in digital growth and explore the field of content creation.
Pushkar Raj Thakur is a serial entrepreneur, financial influencer focused on the #GoSelfMade mission to uplift youth and businesses with financial literacy. Pushkar Raj Thakur has enabled several individuals with his motivational words and inspiring stories. His influential personality makes the audience fall in love with his unique approach, and in-depth understanding of finance, personality development, business growth, money management, and so much more. He has enabled several businesses in advancing their growth by offering consultation and sharing his valuable insights. Puskhar's YouTube channel has reached more than 5 million subscribers by sharing financial and business-related content that's beneficial and competent for his subscribers.
Learning from Puskhar and other influential creators at the Social Media Growth Conclave 2022 will be an exciting and most fruitful experience. Pushkar himself is exhilarated and psyched to address the audience at the biggest influencers' conclave all set to happen in New Delhi. Atendees can expect interactive sessions from top influencers on content creation, brand collaborations, working with agencies and a whole lot more!
Social Media Growth Conclave is scheduled for the 29th of May 2022, at Talkatora Stadium, New Delhi, starting from 10 a.m. onwards.