Deisy Suarez-Giles Has the SPA and Wellness Solution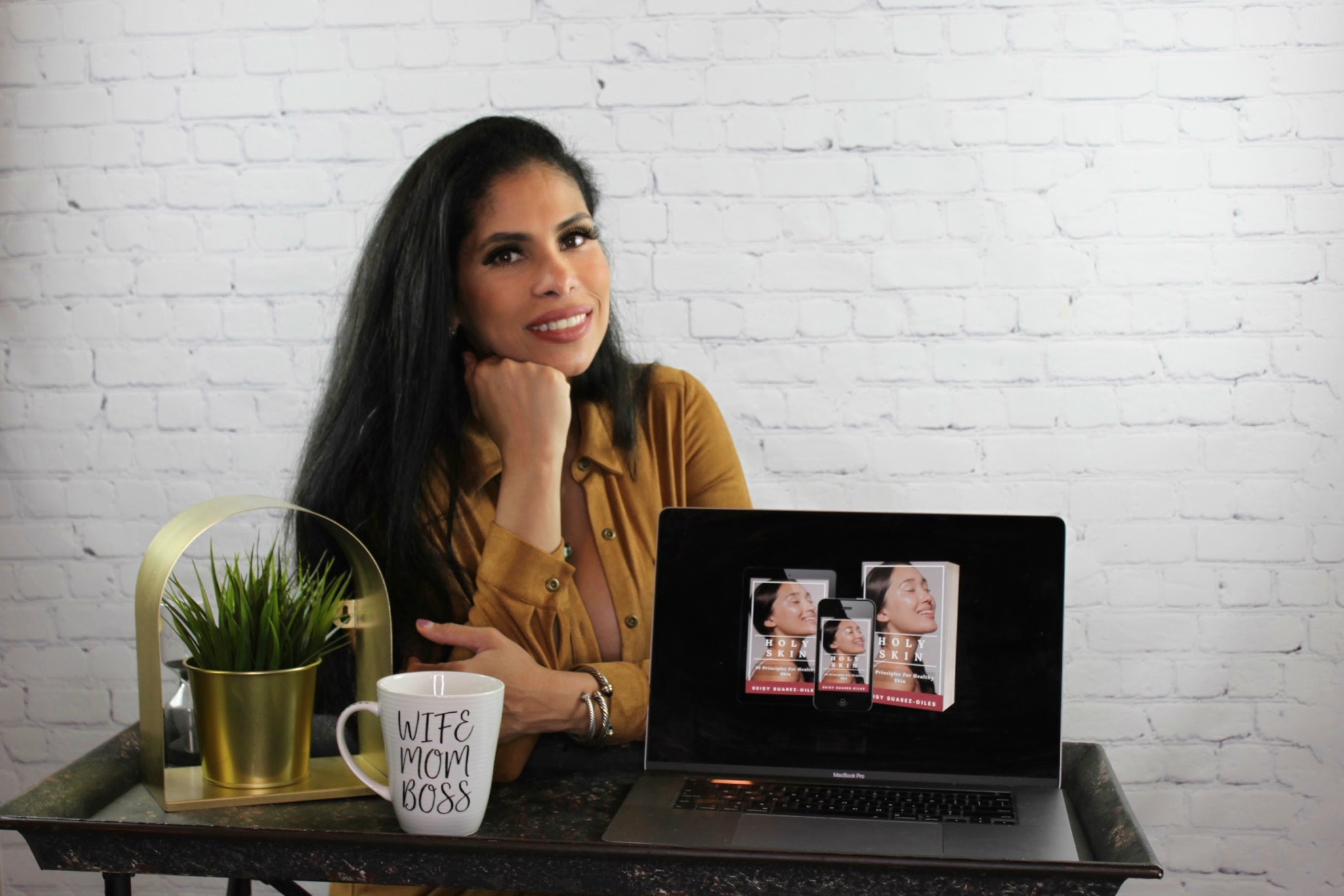 Wellness in SPA is not something a lot of people consider – although it's a must. Deisy Suarez-Giles has the solution.
The spa industry has seen a massive shift over the past decade, and continues to evolve faster than ever. With so many strategies, hacks and techniques to spa, it can be overwhelming to know exactly which services to get for self development. For Deisy Suarez-Giles, it couldn't be simpler. Having originally entered the beauty and wellness industry more than 16 years ago as a makeup artist in NYC, her passion started years earlier as a child who made scrubs and mud masks in the kitchen sink. A wife, and mother of 2 young sons, Deisy is also a speaker, philanthropist, author, content creator, and animal lover.
Thanks for joining me! Tell us a little more about your backstory?
In 2002, after receiving my BA in Marketing Communications from UTESA, I attended the Fashion Institute of Technology in NYC while freelancing as a makeup artist along with working for several stores and beauty salons. My design and practical experience led me to start my first entrepreneurial endeavor in 2004, with DESUAR Cosmetics. Working alongside Dr. Srinivas R Srivas, research director of French Aroma Imports Co, I developed a clinically proven and results drivenproduct line for myself and my clients.
Is there a time when you achieved something you never thought possible?
2020 has been full of experiences that I never thought could be possible. But, to pinpoint a few, Ihaveopened my second DESUAR SPA Location in the trendy neighborhood of Silverlake/Los Feliz, in Los Angeles, and launched my first book as an author, "Marriage Material: How I Found My Husband". I'm giddy just thinking about these things, because they are all the things I didn't think I could ever have. Going from a struggling college student to being able to now give back to people and charities that matter to me.
What makes you and your work unique?
My work is so unique, not only because I put my heart and love behind all I do. I am super passionate about my personally curated treatments. At the spa we have a treatment for everyone. We have customized most of our services to deliver guaranteed satisfaction.
DESUAR Spa has continued to grow, providing clinically proven skincare procedures, ultrasonic, chemical peels & microdermabrasion facials, and our very own "secret" body scrub formula, along with massage treatments, spray tanning, soak rituals, body scrubs, wraps, and waxing services. DESUAR Spa offers healing as well as high-end relaxing treatments fit for royalty, be it massage, waxing, facials, body scrubs, saunas, or even CBD treatments, services that are much needed to get a relaxing life ahead of the work people put into.
How does the future look like?
I aim to connect with more clients in the future to help them understand and experience the importance of wellness and spa. I am working on my first Skin Care Product,I am excited about this first product since it will be a revolutionary skin care product, that will be suitable for all skin types and available for purchase by December. Additionally, I also aim to publish my second book as an author called, "Holy Skin" in December 2020.
Thanks so much for joining me, you're doing some amazing things!
Wishing you all the best.