Decoding The Financial Institution : By Geo Suris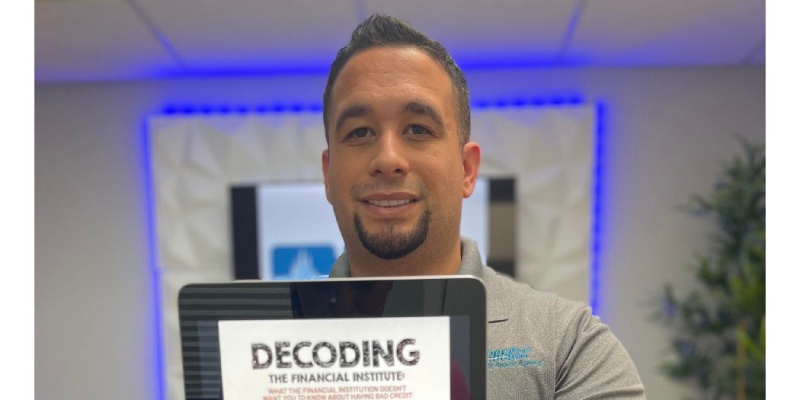 Geo Suris, The founder of 365 Credit Clinic has taken 10 years of his financial background and consumer finance knowledge into one book of less than 10 pages with straight forward the truth of information towards the financial institutions and what the financial institutions do to consumers with bad credit which are considered High risk consumers in their eyes.
Here is a sneak peek of what's inside the book :
" Credit cards were a secondary factor in the 1980s and 1990s. That is, whether you have good credit or no credit, you can buy a house or a car. Because of the years' revelation. Since 2005, credit has surpassed cash as the most important factor. Fast forward to 2019, the year of the Covid pandemic. Credit is currently the most important factor overall. You won't be able to do much if you have bad credit.
Credit has became a very important factor into the society. Did you know that most middle and upper-tier jobs require you to have good credit? When they run a background check, they also look at your credit report and score. Credit indicates whether or not you are a good candidate for working for their company. Singles seeking government positions and careers. We've had clients who wanted to rent an apartment but couldn't get approved because their credit had negative accounts. In the coming years, credit will be the deciding factor in whether or not something is approved. Hopefully not, but if your credit is poor, you will be considered a delinquent. In the not-too-distant future.
The goal of this book is to provide you with detailed information. Of how you can maximize your credit and credit score so you don't face the financial difficulties that you may have encountered. Continue reading through the pages to learn more about credit and financial institutions, what they do to maximize their profits, and how we can help you maximize your profits by using credit to your advantage. "
Decoding the financial institution will be released to full public on September 30th to numerous of platforms for no charge to the consumer. Our end goal is to help our consumers to know the truth!
365 Credit Clinic
Paralegal Credit Repair Services
(305) 900 – 5805
Facebook—> @365creditclinic
Instagram—> @365CreditClinic_
Website—> www.365creditclinic.com/