Dania D Designs connect vision and reality with bespoke furniture and interior solutions.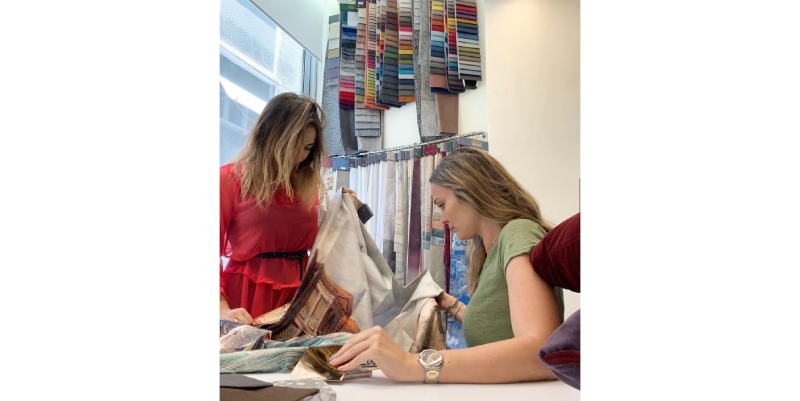 The conflict prevailing in Syria for the past decade is very disheartening. While millions of people are fleeing and seeking asylum in other countries, there are a handful of people planning to not give up and persevere through the war, sanctions, etc. Dania, a talented young woman with a passion to create, has evolved a hobby into a brand. She grew her brand with her creativity, simplicity, and vision.
Dania Douaidari followed her passion to become a professional interior designer and launch her own bespoke interior solutions label called Dania D Designs. Daina launched her brand in 2017, and within months, it witnessed phenomenal growth. Today, Dania D Designs is a prominent professional Syrian boutique design house offering customised solutions, artisanal designs, innovative interior design consultation, and a lot more.
Since childhood, Dania had a flair for interiors. She would move the furniture and decorative items around the house. Furthermore, after growing up in devastating warlike conditions, Dania realised how important education is to flourish and be independent. While pursuing her graduation Diploma in Interior Designing from the American University of Beirut, she received unique feedback from her professor. During one of her free-hand sketching classes, Dania sketched a chair. Further, Dania shares, "one of the professors advised me to become a furniture designer."
After completing her graduation, Dania returned to Damascus capital of Syria. Here, she launched her brand Dania D Designs in 2017. Her designs and products received an overwhelming response. "I came back to Damascus and now, I'm doing furniture design with a modern twist. I'm inspired by Damascene's traditional handcrafts and unique materials, such as the mother of pearl," shares Dania. Customized furniture, aesthetic designs, accessories, handcrafted items for decoration, gift items, and more are the special areas of Dania D Designs.
Last year, in collaboration with Hazem Kurd Ali, a Syrian calligrapher, Dania D Designs launched a limited edition "Calligraphy" chair and table furniture at the Downtown Designs exhibition. Dania D Designs use Arabic calligraphy in their designs and products. "The Arabic language is a very rich, powerful, and beautiful language. It feels right to use the Arabic language as it's our language, our tradition," expresses Dania Douaidari.
In the calligraphy furniture limited edition exhibition, Dania D Designs uses a verse from the famous Syrian poet Nizar Qabbani – Letters die after they're said. Exquisite, breathtaking furniture and interior designs are up for display on the Dania D Designs Instagram page.