Cudii Exotics: The Leading French Bulldog Breeder in Canada Making a Global Impact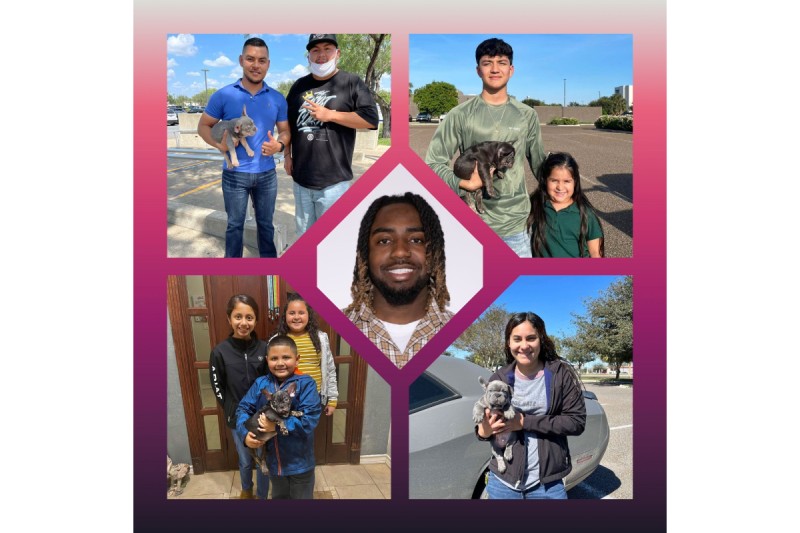 Yungcudii, widely recognized as Cudiiexotic, has taken the French Bulldog breeding world by storm, solidifying his position as the foremost breeder in Canada. With a reputation for excellence and an ever-growing global clientele, Cudiiexotic's success is a testament to his exceptional dogs and unmatched customer service.
As one of the largest French Bulldog breeders in Canada, Cudiiexotic attracts buyers from around the world. With enthusiasts willing to travel extensive distances of up to 16 hours to meet him in person and acquire one of his prized puppies, Cudiiexotic's popularity and influence continue to soar.
However, it is not just the allure of his dogs that sets Cudiiexotic apart. Unlike many breeders who focus solely on profits, Cudiiexotic has demonstrated an unwavering commitment to giving back to the community. His most recent act of generosity was a remarkable $25,000 donation to the Dogs with Wings charity. This organization plays a crucial role in fostering independence and integration for individuals with disabilities by providing them with highly trained assistance dogs and ongoing support. Cudiiexotic's contribution exemplifies his dedication to making a positive impact beyond the realm of breeding.
When asked about his motivations, Cudiiexotic shared, "Breeding is bigger than just financial gain. I love seeing the joy on people's faces when they meet their puppies. It leaves me speechless. Knowing that these puppies will receive love, care, and affection is truly amazing." His genuine passion for the well-being of his dogs and the satisfaction of his customers is evident in every interaction.
Choosing Cudiiexotic as a breeder means more than just acquiring a stunning French Bulldog. It means supporting a breeder who values ethics, responsible breeding practices, and the betterment of the dog community as a whole. Clients can expect an exceptional experience, from the initial inquiry to the moment they bring home their new family member.
Cudiiexotic's impact on the French Bulldog breeding industry has been profound, redefining the standards of excellence and professionalism. With his unmatched dedication, impeccable bloodlines, and exceptional customer service, he continues to set the bar higher, inspiring breeders and enthusiasts alike.
For media inquiries or more information about Cudiiexotic, please contact: