Come along on Desiree Montoya's journey to becoming a successful social media star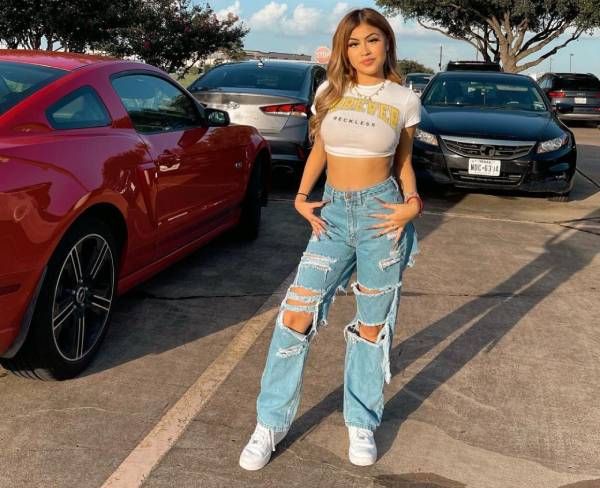 Desiree Montoya is an established social media influencer who rose to fame after her lip-syncing videos got viral on TikTok. Presently, she has around 1.5 million followers on Instagram who love her content. Even though she is sixteen, she is extremely talented and successful. She even showcased her vocal skills by sharing R&B and hip-hop songs on social media.
Desiree hails from Texas, USA. She was born on 23rd February 2005. Regarding her educational qualifications, she is yet to graduate high school. It is extremely difficult to manage school and her career simultaneously. However, the young star has figured out how to manage both without any adverse effects. Desiree loves the concept of people from all over the world connecting through social media. This justifies why she loves interacting with her fans. Moreover, they are also her source of support and motivation which is why she wishes to express her gratitude. In fact, she has coined a term for all her fans. It is called 'Desinators'.
The American Social media star is very fun and humble by nature. If you are ever in dire need of fashion advice, you need to watch her fashion vlogs. Besides fashion, makeup is also her area of interest. She loves to hang out with her friends during her spare time. Besides them, she is extremely close to her family as well. She has two brothers whose photos are occasionally shared by her on her social media.
Desiree gained popularity due to musical.ly initially. The particular video which made her famous was her lip-sync to the song 'I know'. It is a hit single by Toni Romiti. She gained countless followers after sharing this video. After this, she decided to open an Instagram account as well where she started gaining followers immediately.
However, no one's life is a bed of roses. This journey has sure been difficult and many like to shame the young woman for her actions online. When her social media career started to take off, she was subjected to bullying by the kids at her school. Even some of her friends turned against her. However, Desiree had her parents' support and that is all that matters. She managed to sustain herself in this toxic environment and did not give in to these people. Her optimism and vigour are truly motivational. She is an inspiration for many youngsters out there who are looking to start a career online.
To know more about Desiree Montoya, follow her on:
TikTok- https://www.tiktok.com/@dxddy._.desi?lang=en
YouTube- https://www.youtube.com/channel/UCGOguKVMmVjRuERQCVeKJEg