Meet Anthony Santos, aka DJ Flipstar, One of the Top DJ's in New York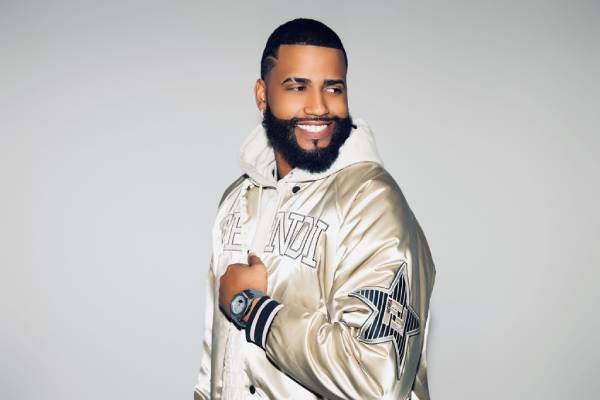 His passion for music, combined with his electrifying energy and tenacity, has allowed him to work with world-renowned artists.
Isn't it surreal to know about all those people from across different industries of the world who make sure to put their best foot forward in all that they choose to do in their careers and lives? Well, the world has been a witness to the rise of many such talented beings, but only a handful of them go ahead in becoming their best versions and making a unique name for themselves in their fields. The world of music is one, which has welcomed so many such professionals, and amongst them, one name that we saw consistently rising was Anthony Santos, aka DJ Flipstar. DJ Flipstar is indeed a star in the making, looking at the kind of work he has already done in the music space and the work he aims to do in the coming years.
DJ Flipstar was born in the Dominican Republic and raised in Harlem, NY. He confesses music is where his heart is, and this passion for the art is what has allowed him to work along world-renowned artists from different backgrounds and genres. His innate skills and abilities as a DJ also led him to connect across multiple cultural generations. For many years, his passion and ambitions has drawn an upward journey of success for himself.
In 2007, he joined the select circle, All-Pro/Heavy Hitter/Bad Boy/BET 106 & Park/Power 105.1 FM's DJ Prostyle and then began playing close to 40 shows a month in New York, as well as EDM music festivals in Miami, Las Vegas, and Los Angeles. Since 2012 from becoming the youngest member of Power 105.1's group of DJs, becoming one of the pioneers of Latin trap after collaborating with rapper Messiah, working at Univision Radio NY premier station La X96.3 FM, which led him to become one of the only DJs in New York to be part of two radio stations Power 105.1 FM & La X96.3 FM representing the best of Both World's – Hip Hop & Latin Music, to hosting a one-on-one interview with one of the biggest and most influential Latin trap artists of the generation "Anuel AA" via Remezcla.com, DJing at Cardi B's Daughter, Kulture 1st Birthday Party, DJing for Cardi B at Vled Music Festival with an audience of over 50,000 people in Canada.
Flipstar has aldo DJ For The NBA Lakers team, model for Puma 5th Ave Campaign #MyCity X #MySuede Collection, opening for international singer "Rauw Alejandro" at Altos de Chavo in the Dominican Republic, he has come a long way.
Listeners and music lovers can't contain their excitement as DJ Flipstar will be doing the opening set for "Bad Bunny" El ultimo Tour Del Mundo 2022 this month. Over the years, he has attained a robust list of clientele, and some of his headline and corporate clients include Madison Square Garden, Barclays Center, Adidas, Puma, Jimmy Jazz, Chivas Regal, Heineken, and Presidente.