Chicago Cubs sign catcher Robinson Chirinos to 1-year contract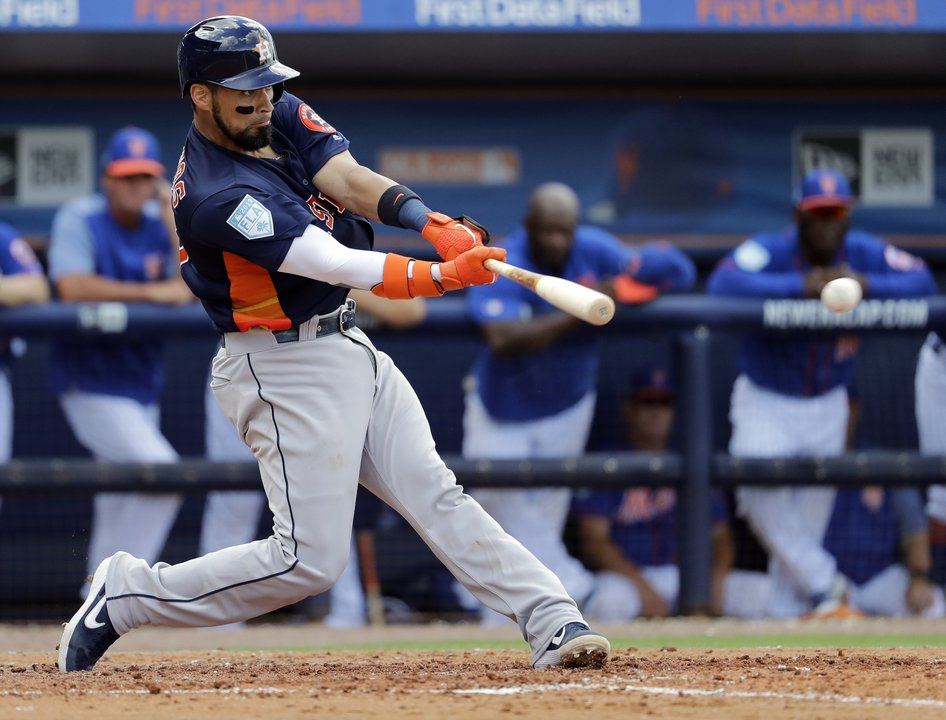 The Cubs' backup catching merry go round proceeded with the signing of another backstop on Monday, yet this one is essentially something of a familiar face.
Chicago signed 37-year-old catcher Robinson Chirinos on a one-year deal, while assigning Taylor Gushue for assignment. Chirinos was added to the active roster and was accessible for Monday's series opener against the Phillies at Wrigley Field.
Chirinos initially signed with the Cubs on July 2, 2000, as a amateur free agent out of Venezuela, burning through 2001-10 in the organization before he was traded to the Rays on Jan. 8, 2011, in the deal that got Matt Garza. Chirinos has since spent pieces of nine seasons in the Majors, seeing time with the Rays (2011), Rangers (2013-18 and '20), Astros (2019) and Mets (2020).
"He's a nice addition," Cubs manager David Ross said. "I was able to be around him a little bit in my time off, and [he has an] infectious personality. He's got a great reputation in the game."
Chirinos marked a Minor League deal with the Yankees preceding the 2021 season, however he went through a medical procedure on a fractured right wrist after to being hit by a contribute Spring Training. He played just 13 games with Triple-A Scranton/Wilkes-Barre – batting .278 with a .978 OPS and three grand slams in 36 at-bats – before he was delivered on Sunday, however it didn't take long for another major alliance club to come calling.
As the 6th catcher to take the backup spot this season, Chirinos addresses the most recent endeavor in Chicago's mission to give Willson Contreras some alleviation. The Cubs had effectively gone through five backup catchers preceding marking Chirinos, with three of them (Austin Romine, P.J. Higgins and Jose Lobaton) hitting the 60-day harmed list and the other two (Gushue and Tony Wolters) being assigned for task.
The hope is that the veteran Chirinos will give some security behind Contreras, whose 580 2/3 innings got this season were 62 a larger number of than the following nearest National League catcher entering Monday (Yadier Molina was second with 518 2/3 innings).
"With all the injuries we've had in that position, he became available yesterday and the guys up top pounced on that," Ross said. "He's here, willing to help out. Former Cub, right? Started here, so I think he's happy to be back."
Chirinos is a career .231 hitter with 86 homers and 269 RBIs. On edge side of the ball, he's tossed out 24% of attempted base stealers.
"He's got a really good reputation and [he's been] teammates with a lot of guys in there, so I think that's a nice pickup," Ross said.