Charting a success story of his own as a one-of-a-kind artist, make way for Humaid Rashid Alnuaimi known as Humaid's World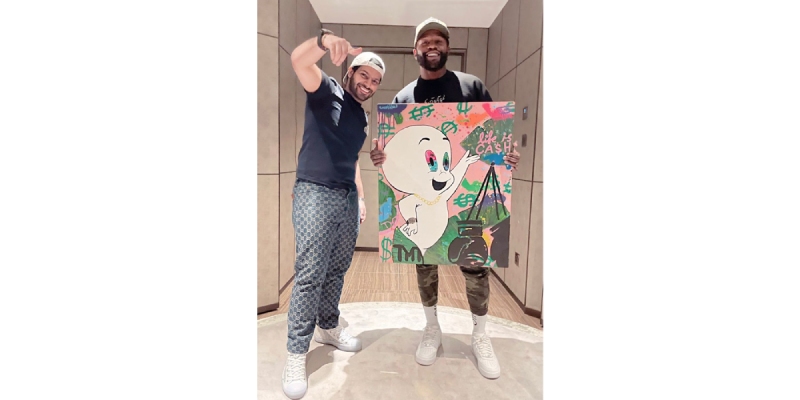 With his excellence in drawing, paintings, and other art projects, the artist has worked with several prominent people and other clients globally.
Today, to even step foot into one's desired industry is a demanding task in itself, let alone making it huge in the same. Still, a few have shown what it really takes to become one's best version in all that one chooses to lay his hands on. These professionals also radiate a certain level of brilliance and an innate passion in their work which lead them to the forefront of their industries and help them become high-performing professionals capable of taking over their niches. Artists can effortlessly make their place in any field, and when it comes to drawing and painting, there is a mammoth of them already across the world. However, one name that has been making massive buzz as an artist in terms of drawings, paintings, and other art projects is Humaid Rashid Alnuaimi , also known as Humaid's World from the UAE.
Humaid's world stands tall and unique from the rest because he started at a very young age and, over the years, left no stone unturned to enhance his skills and improve his knowledge in the world of art, which today has made him not just an accomplished artist but also a business owner. He confesses how he was inspired by everything luxury in life and wanted to create a career that could also be an outlet of expression. His love for drawings since his growing up years was enough motivation for him to jump into the niche, taking inspiration from watching artists on television. He began sketching and then gesturing and drawing on the air and painting on streets.
The process led him to start creating caricatures and cartoony characters, exuding his thoughts on political issues as well, eventually leading to develop his own caricature characters. His experiences of participating in competitions and tournaments helped him get published in a magazine, giving him the confidence to try different drawing styles and sharpen his skills in even pop art, commercial art, and much more.
Humaids world , through these years, also has attained excellence in varied mediums of paintings and colors like oil, acrylic, leather goods colors, fabric colors, sprays, and more, and now owns his business specializing in the drawing field.
The artist is known for his collaborations with a myriad of art projects with different celebrities, royalties, chefs, VIPs, public speakers, DJs, singers, brands, organizations, events, hotels, and other clients at a global level.
Humaid's world thus looks unstoppable in his ventures in the world of art.