Car Influencer and Style Icon Sanskar Daryani: On His Personal and Professional Life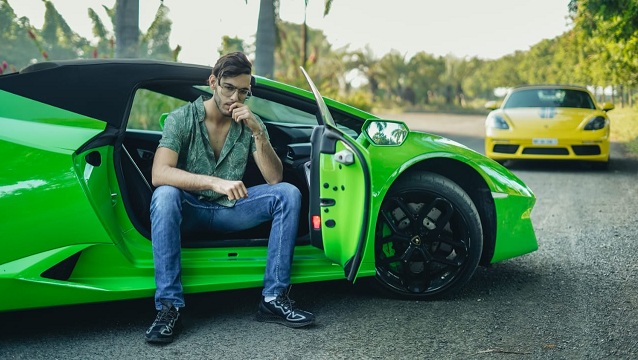 Social media influencers and icons who make it big in the field find it difficult to strike a balance between their personal and professional life. Add fame and popularity to it and the person can become increasingly anxious and stressful about the kind of content he/she puts out, how it is received by the audience and whether or not the quality and type of content holds relevance in the current scenario. Sanskar Daryani is an extremely well known and reputed social media influencer whose content revolves around cars and luxury. He has also become a lifestyle and fashion blogger. With so much on his plate, it will be interesting to know how he manages to find a balance between his personal and professional life.
Sanskar Daryani belongs to the city of Indore and comes from a rich and cultured family with a successful confectionery business. His childhood passion towards cars resulted in him bringing it up on a more serious and professional social media space. With time, he started presenting well structured car related content which was informative and entertaining at the same time. In today's date, he has a fan following of more than twenty five thousand people on social media platforms like Instagram and Facebook.
Being the creative person that he is, Sanskar has also stepped into the field of lifestyle and fashion blogging. His car reviews are on point as well. In a nutshell, Sanskar Daryani's Instagram handle (sanskardaryani01) is a feast for anyone who is interested in luxury and style.
In a recent candid interview, on being asked about his thoughts on work-life balance, Sanskar said, "I have to admit that when I received a sudden and enormous wave of fame and recognition, I started going too hard on myself. I was working on my Instagram feed and content all the time. If I wasn't shooting, I'd be thinking and curating the next set of videos and blogs. But with time, I've come to realize that there needs to be an equal amount of time dedicated to your personal life as well. I achieved a strong work-life balance by setting aside specific hours to work on my influencer field. Doing more than what is necessary leads to a burn out and that is something which is difficult to come out from."
Sanskar Daryani is very passionate about motivating and pushing his audience to do better but has always laid special emphasis on the prioritization of happiness and well being.