Beyond Borders: Dr. John Hagen's Global Impact in Surgical Training and Humanitarian Efforts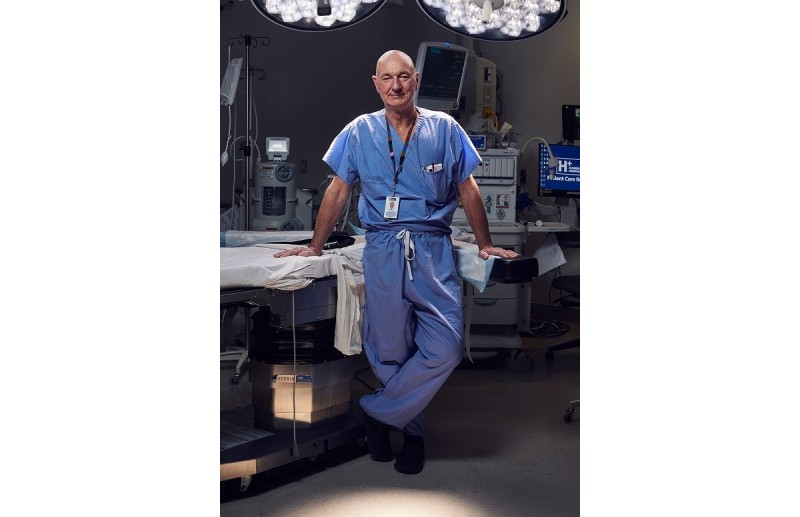 Dr. John Hagen, a prominent Canadian surgeon, has made significant contributions to the field of laparoscopic surgery and medical education throughout his illustrious career. Born on April 7, 1956, in Aklavik, Northwest Territories, Canada, Dr. Hagen completed his medical degree with honors at the University of Alberta, Faculty of Medicine, in 1979.
Dr. Hagen was awarded the prestigious title of Fellow of the Royal College of Physicians and Surgeons of Canada (FRCS(C)) in 1984, further confirming his standing as a notable surgeon. In his pursuit of excellence, he completed endoscopic program in 1985 at the Aichi Cancer Centre Hospital in Nagoya, Japan, and the Middlesex Hospital in London, UK, polishing his skills and broadening his knowledge.
Dr. Hagen has been an essential part of the medical team at Humber River Regional Hospital (HRH) for over 37 years, specializing in laparoscopic surgery and improving minimally invasive procedures. He has been the Surgical Director of Bariatrics at HRH since 2007, making important advancements in the management of obesity through surgical techniques. As an Assistant Professor in the Department of Surgery at the University of Toronto, Dr. Hagen actively engages in the training of residents and fellows in laparoscopic and bariatric surgery, using his great teaching and mentorship talents.
Dr. Hagen has held a number of distinguished roles at HRH, including Chief of Surgery, Division Head of General Surgery, and Chief of Staff. His exceptional leadership abilities and surgical expertise have garnered him both local and international recognition. Furthermore, as a lecturer and assistant professor at the University of Toronto, he has been actively involved in medical education, leading and training surgery residents, fellows, and medical students.
Dr. Hagen's dedication to medical education and his exceptional mentorship qualities have garnered praise from the medical community. In 2014, he was honored with the Mentor of the Year Award – Region 3 (Ontario and Nunavut) by the Royal College of Physicians and Surgeons of Canada. This prestigious accolade acknowledges his significant impact on the career development of students, residents, and fellows, underscoring his remarkable qualities as a manager, scholar, and professional. Among the numerous deserving nominees, Dr. Hagen stood out for his commitment to teaching surgery and his ability to serve as an outstanding role model.
Dr. Hagen's contributions extend beyond his local community. He actively engages in efforts to facilitate knowledge and skill exchange with surgeons in other countries. Through his leadership, he has organized and led multiple trips to China, where he and a team of North American doctors visit hospitals across the country to provide interactive lecture sessions focusing on teaching laparoscopic colon resections and cholecystectomies. Furthermore, Dr. Hagen participates in medical missions to Guatemala with HELPS International, providing surgical services to patients in impoverished and remote areas.
In addition to his remarkable medical career, Dr. John Hagen is also an accomplished author. His book, "The Sailor," captivates readers with its enthralling tale of two parallel storylines that unexpectedly converge. Following the journey of Dr. Jeremy Young, the chief of surgery at a large community hospital, the book delves into his encounter with the troubled orthopedic surgeon, Dr. Julian Yacoby. Dr. Young grapples with maintaining order among his surgical staff while dealing with Dr. Yacoby's disruptive behavior. Simultaneously, Dr. Young's personal life intertwines with his passion for sailing, leading to unforeseen consequences.
"The Sailor" explores themes of responsibility, accountability, and the delicate balance between personal and professional lives. Dr. Hagen's compelling narrative keeps readers engaged as they follow the complex journeys of these relatable and flawed characters. The novel poses thought-provoking questions about maintaining integrity and navigating the repercussions of life-altering events.
Dr. John Hagen has established himself as a significant person in the world of surgery with a remarkable career committed to expanding laparoscopic surgery, contributing to medical education, and influencing the lives of numerous patients. His dedication to excellence, mentorship, and international collaboration distinguishes him as a rare individual who continues to inspire and impact the medical community.