Beauty Tips from Model and Blogger Lynn Anna Lafreniere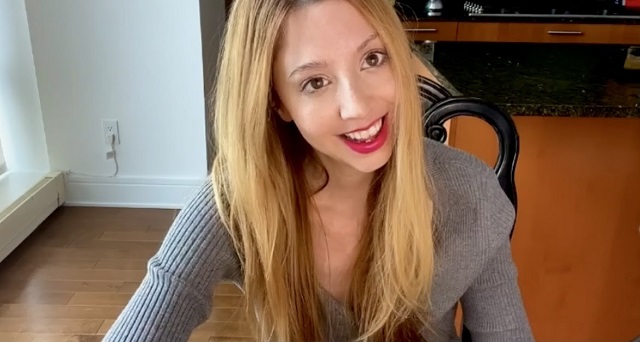 Everyone has an opportunity to become an influencer in life. Responding to these possibilities is a crucial factor that molds the future since some people concentrate on their successes while others learn from their mistakes.
However, some people like Lynn Anna Lafreniere develop several dimensions on their own to make a mark on several fronts. Lynn Anna is a social media influencer, fashion model, and beauty export.
She is dedicated to assisting others, not just with her skincare and beauty advice but also with her healthy food ideas. Her immunity packed special tea video has attracted over 45,000 views on social media as a rising celebrity. You may visit her Instagram page.
Her interest has also led her to conduct studies and experiment with various beauty and skincare products. Many brands work with her for feedback due to her interest and curiosity in the health and beauty area. You may visit her website for more details.
Take care of your skin and your health.
Lynn Anna recommends drinking a lot of water, using SPF daily, keeping the skin moisturized and eating antioxidant rich foods such as blueberries. For keeping your skin tone even, preventing clogged pores and exfoliating she recommends using products with AHA, lactic acid, and glycolic acid depending on your skin condition. She is a big fan of beauty masks with natural ingredients that you can often find in your house. On her blog she shares a recipe for a banana and honey face mask that is great for moisturizing your skin.
What is the best way to get a glowing complexion before an event?
Lynn Anna loves using face masks with hyaluronic acid and vitamin C for glowing skin before photoshoots and events. She recommends having a skincare routine consisting of cleansing, toning, using serum or/and essence, exfoliating (not everyday), using a hydrating moisturizer, and face mists.
What should women avoid to maintain healthy skin?
Lynn Anna recommends cutting back on drinking alcohol. Drinking alcohol causes dehydration which causes more wrinkles. She also recommends wearing SPF outside because too much UV exposure can cause damage and premature aging. She loves Skin Aqua Rohto Tone Up UV Essence SPF50+.