Bagzamilleon unite with Sway2Timez on New record label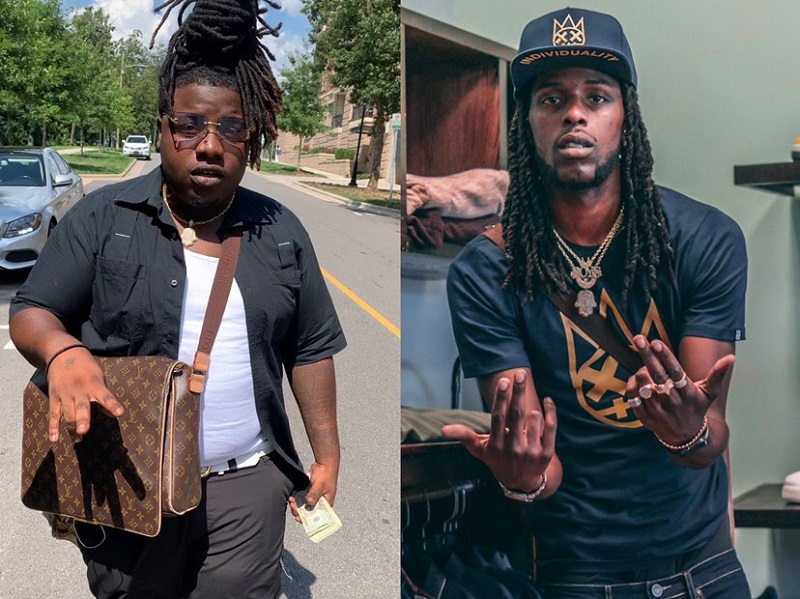 Whenever two talented artists come together to work on music projects, the result is often genius. The latest artists to adopt this strategy are rappers Bagzamilleon and Sway2Timez. Both are working together on a new record label Uboys The Label.
Bagzamilleon is a trap artist based in Charlotte, North Carolina, famous for his smash hits Trap Mogul, Walking Trap House, and Luigi. His singles are a testament of how talented the artist is, considering he also featured in some Dame Dash successful mixtapes. ( Honor Up, Loisadas 2 and Culture Vulture)
He has been active in the music industry since 2017 and worked with another top producer, Rocko, from ATL, Future's producer. Together they released a classic track. This is What I do.
Currently, he is signed with the Five Star Empire, an independent record label based in Charlotte. Earlier this year, he released his latest album, Napoleon Mills, that features top tracks such as 50's of That Work, Goin to Get It, Chik-Fila, among others.
He also has songs that feature other artists, such as Stay Down (Ebe Money) and Me and the Plug. (BeachByNino)
On the other hand, we also have Sway2Timez, who's enjoying a successful music career that's been skyrocketing over the last few years. Check out his previous projects Limitless (16songs) and Limitless 1.0 (15 songs) that showcase his genius songwriting skills. Expect great inspirational lyrics that many youngsters can relate to. He brings in a new creative element to trap music through his blend with R&B.
Some of Sway2timez's latest hits released in 2020 include; Pray Grind Repeat, Had to Die, Damages, Note To Myself, and many more. You can listen to them on music platforms such as Spotify.
This union between these two trap artists is set to bear fruits considering both are incredibly talented and have a proven track record of successful music releases. Fans can be on the lookout for what more projects are to come from artists signed with Uboys Record Label.
Click here to see the video where Bagzamilleon Signs Sway2Timez to Uboys The Label.