Ankit Jha – Travel Photographer & Digital Content Creator From India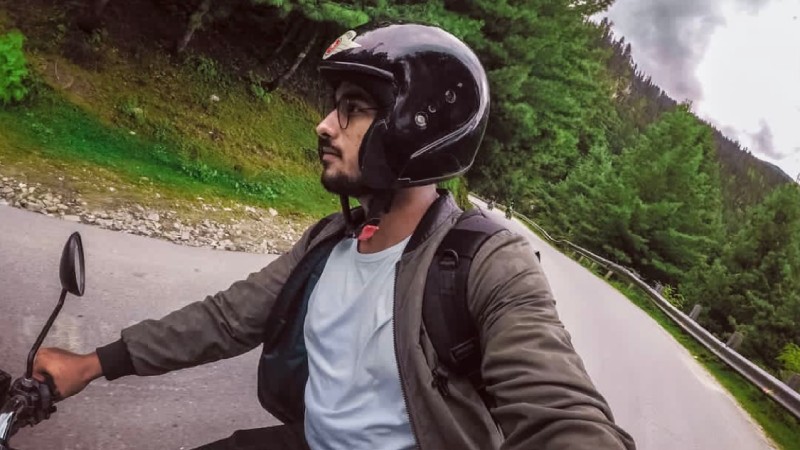 He has been showcasing the beauty of the globe through social media @justankitjha which is why he has created an impact across the digital medium.
 
Ankit Jha is a travel photographer and digital content creator based in Rajasthan, India. He got featured in IB Times India, National Geographic Narrative, IBG News,Mid Day, Outlook and many other top photographic magazines because of his amazing travel galleries. His passion for photography and travel has taken him to some of the most beautiful places in the world, where he has created stunning visuals that capture the beauty of nature, culture, and people.
Travel photographer Ankit Jha started out by documenting his stories on Instagram & Facebook and has managed to figure out the work-and-play balance to follow his passion. He runs a production house and marketing venture, takes up freelance gigs, and plans travels that have taken him on road trips in the mountains of India and on trips to Dubai, making videos about them all the way.
 
Ankit's work is a testament to his dedication, his craft, and his commitment to creating meaningful content. Here, we discuss Ankit Jha's journey as a travel photographer and digital content creator, his creative process, and the impact of his work.
 
Ankit began his journey as a travel photographer and digital content creator in 2014, after finishing his 12th board exams. He started out by creating videos of his local surroundings and gradually expanded his audience by uploading those captures on social media. The positive response that he received kicked off his journey as a content creator. Ankit has travelled across India and other countries, capturing the beauty of nature, culture, and people. He has documented his travels through stunning visuals that capture the essence of each place he visits. "My creative process involves researching the places I visit before I arrive." I take sufficient time to get to know the culture and people of the place I'm visiting. "This helps me create meaningful content that accurately reflects the place I'm visiting," says Ankit.
 
Ankit also takes time to explore the area and find unique perspectives that will make his content stand out using a variety of techniques, such as long exposure capture, that help create stunning visuals. His work has had a positive impact on the world of travel photography and content creation, as his stunning visuals and travel diaries, which capture amazing places he visits, have inspired many to pursue their dreams of becoming the best in the field. His work has also helped to promote the beauty of nature, culture, and people around the world, which has helped to spread awareness about the importance of preserving our environment and respecting different cultures.
 
Ankit Jha's work has also had an impact on his own life. Through his travels, he has gained a greater appreciation for the beauty of nature and different cultures around the world. He has also gained a greater understanding of himself and his own identity as a photographer and digital content creator, as his work has allowed him to connect with people from all over the world and share his passion with them.
 
Ankit Jha is quickly making a name for himself in the world of digital creation. Not only is he an accomplished travel photographer and video creator, but he also now runs his own successful production house. With a wealth of experience and talent at his disposal, there's no doubt that Ankit is poised for even more success in the years to come. We can't wait to see what he comes up with next!
 
Ankit has an amazing Instagram page where he inspires people to create digital content. You can interact with him and learn more about the tricks that will help you.
 
His social media handle is @justankitjha on Twitter, Instagram, and Facebook.
 
You can follow him here: https://instagram.com/justankitjha