Anand Mehrotra, a Spiritual Master, is connecting, inspiring and uplifting in a unique and powerful way, through the integrated practice and wisdom of the Himalayas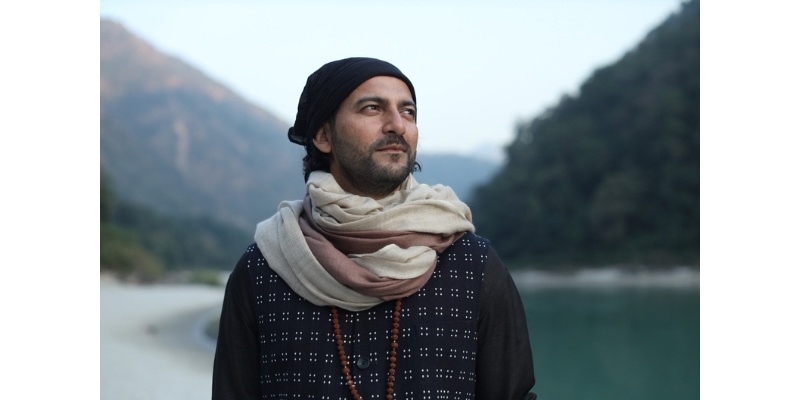 Anand Mehrotra is a passionate, conscientious entrepreneur and spiritual Guru who was born in Rishikesh on the banks of the Ganga. He grew up in a deeply spiritual family that actively engaged in yoga and personal sadhana. At a young age, he began pursuing the profound teachings of the Himalayan Yog-Vedantic tradition.
In addition to the Sattva Summit, a conscious gathering in the foothills of the Himalayas, he also founded Sattva Connect, an online yoga platform, Sattva Retreat, Sattva Yoga and Sattva Yoga Academy.
"Sattva Yoga Academy offers genuine, unadulterated Himalayan Yog-Vedantic teachings, and Sattva Retreat, set in the backdrop of cool, serene environs, emanates spiritual vibes and offers the best panacea for all discomforts that afflict the body, mind, or soul." – Mehrotra
Sattva Yoga is a profoundly powerful, full spectrum yogic practice that allows deep wisdom to blossom within the practitioner. Modern science, as well as research on the mind-body connection are both taken into account.
Anand Mehrotra, the spiritual master of Sattva Yoga Academy, stated in the course of our conversation that the yoga taught at his academy is presented as a comprehensive system that embraces all teaching paths and channels. By practicing Sattva Yoga, students can address and change every layer of the human body. A Sattva Yoga practitioner learns and develops skills that are compatible with all levels of a person's being. Sattva Yoga offers a thorough path for achieving wholeness on both a personal and social level.
At the age of 21, Anand set about consistently imparting this tremendous information with the world and he has continued to do so ever since. He has done a great deal of travelling across the globe, and many people have benefited from his teachings. His students range widely in age and ethnicity and come from a variety of nations, including North America, South America, Europe, China, Australia, and many more. They also include leaders and celebrities as well as artists, lawyers, successful business people, and young students.
Anand has committed his life to upholding the purity of the integrated practices of the original teachings and wisdom of the Himalayas, as well as the integrity of the powerful techniques contained in these ancient practices. The Sattva Retreat's Ayurvedic Wellness Center has begun accepting visitors who are looking for a healing and rejuvenating experience. It has recently undergone a thorough rebuild and is equipped with all traditional wellness and healing systems. Traditional therapies like abhyanga, shirodhara, nasya, and panchakarma are available at the Sattva Spa, along with western therapies including Swedish massage, Thai massage, and cleansing regimens.
In a profoundly powerful and all-encompassing manner, Sattva Yoga incorporates all the yoga practices and teachings. The world has recognized the promise of Sattva Yoga, which draws its inspiration from the Himalayan Yogic-Vedantic Tradition. With Spiritual Master Anand Mehrotra in charge of overseeing operations and bringing yoga to people all over the world, Sattva Yoga Academy speaks to everyone who wishes to be a part of a developing enlightened global society.
To learn more about what Anand Mehrotra is bringing to the table, follow him on Instagram:-