Aftermorning, aka Abhishek Yesugade, a Pune-based DJ and music artist, thrives off of his pure skills and love for music.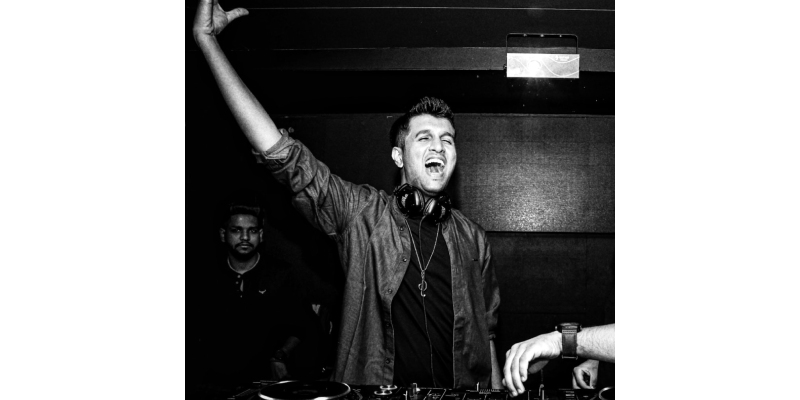 He discovered his love for music at a very young age and since then has never stopped hustling to reach where he is today.
There are so many talented beings that have gone ahead in making flourishing careers of theirs in their chosen industries around the world. But, have all of them made a successful niche for them, or have they stood distinctive from the rest? Well, there definitely have been a few rare gems, who never stopped hustling, never stopped rigorously working hard, and never stopped chasing their dreams only to become their best versions so that they could provide the best in their work to their target demographic. In the world of music, Aftermorning, aka Abhishek Yesugade, is one such example of an artist, a DJ, music producer, and sound engineer who believed he had it in him and thus spared no effort in doing his best in music.
The fascination for music was something that motivated him to be a part of this industry, which made him believe in the innate skills he had it in him to make music that could reach all across the world. This drive of his to reach his sounds worldwide has what kept him going, he says, and given him a sense of accomplishment. Turning on his piano and letting the music breathe through the same has given him his peace, which is how he keeps creating mesmerizing tunes. Over so many years today, Aftermorning has worked on creating his own sound and has kept experimenting with a unique style of mixing tracks. Making slow remixes is one of his favourite things to do, which today has become a trend that he is proud of.
Aftermorning, who is also a growing sound engineer and music producer today, has to his name over 1.3 million subscribers on his YouTube channel (https://www.youtube.com/c/AftermorningProductions/featured) and 15+ million active listeners monthly. The overwhelming response he has received so far for each of his tracks, available on Spotify, https://open.spotify.com/artist/6jehOCFm6HixnNppJIEx36, and other streaming sites, has made him realize that he has something of value to give to the world.
Now, Aftermorning wants to focus on creating more tracks, doing more collaborations, and also touring the country and across borders playing music.