Afeela sedan from Sony Honda Mobility, which will be manufactured in the United States, will utilize Honda's brand-new EV platform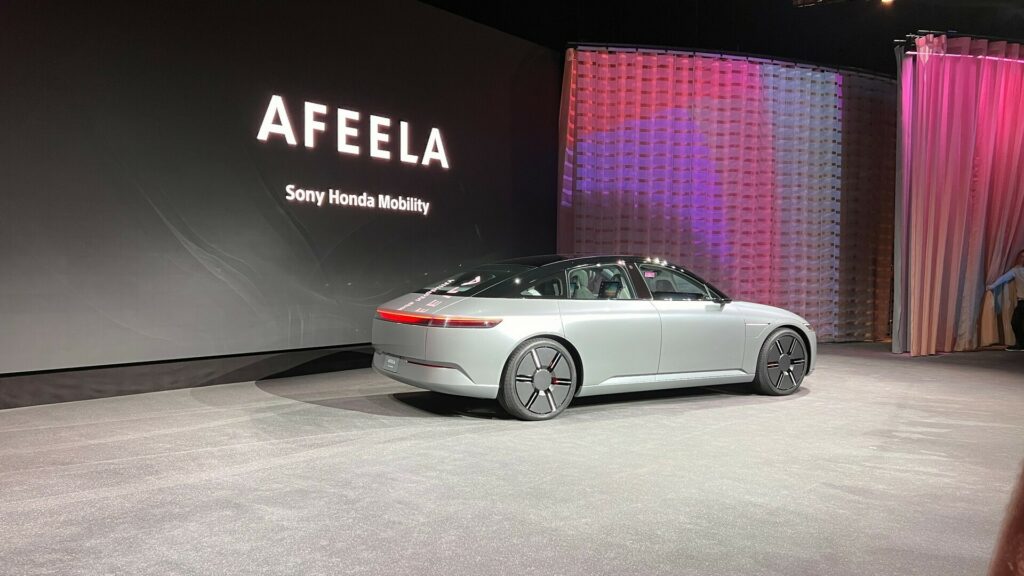 At CES, Sony Honda Mobility demonstrated a sedan prototype that serves as a preview of a production model that will be available in North America in 2026. Even though that is still a ways off, the company is already planning their lineup for the future.
Speaking to Autocar, Sony Honda Mobility CEO Yasuhide Mizuno said, "We're thinking about the second and third models. We need a lineup, not only one unit." He went on to say the company is considering an assortment of different options including a crossover, another sedan, and even an MPV.
Mizuno suggested that autonomous driving technology could make MPVs relevant once more, despite the fact that consumers have lost interest in them. He told the publication that an MPV "depends on autonomous driving development. If we reach level three, level four, then perhaps everybody needs a 'party car.'"
Since the company can't rely on just one product, it sounds as though Afeela will soon introduce additional vehicles, regardless of what the company's upcoming lineup looks like. As a result, the sedan should soon be joined by another vehicle.
Mizuno revealed that the upcoming sedan will use Honda's new e platform, despite the fact that Sony Honda Mobility's initial press release said virtually nothing about the prototype: Architecture. Consequently, it is not surprising that Honda will reportedly be in charge of battery sourcing, range, and charging capabilities in addition to performance specifications.
The publication continued by stating that the Afeela sedan will be manufactured in the United States and introduced there initially. After that, it will be sold in Japan and Europe, with vehicles arriving in those regions in late 2026 or early 2027.
Lastly, Afeela models reportedly won't target premium brands because they want to offer vehicles with "high value." This suggests that they will be above Honda EVs, but it is unclear whether they will be above or below Acura.