Actress Joana David on Being Confident About Filming Sexy Scenes, "I Believe in Myself"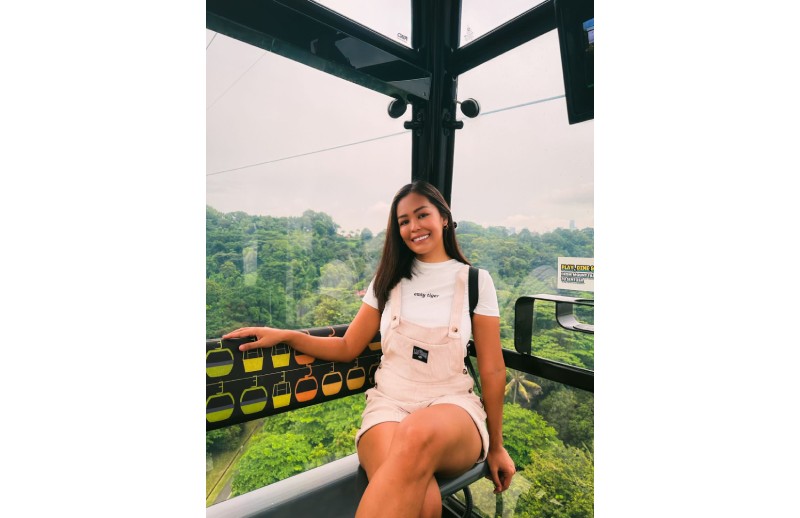 Joana David is a stunning and talented actress, travel blogger and fitness enthusiast. She is full of life, energy and big dreams. Joana is an introvert by nature. But when it comes to working, she takes up any task to help her grow professionally. She loves acting, and the job requires a lot of confidence. Joana has immense confidence along with good talent.
With the movie Pamasahe, Joana made her acting debut. The movie was by Vivamax, and the diva played a seductive role. The movie released in December 2022. For her character, Joana had to film a lot of exposing scenes. Being a fitness freak and confident person helped Joana appear sexy on the screen.
When asked how she was so confident while shooting sexy scenes, Joana David said, "Like any new actress, even I was a bit nervous. But it has been my dream to work in a movie and become a star. The opportunity was good and I believe in myself, my hard-work and have enough confidence. I workout a lot to remain fit and healthy. So I was not worried about how I would look on camera with less clothes."
She added, "It is very important to feel sexy within. That gives one an assurance that their outer personality is also striking. The belief that I am good enough to be in front of the camera and look breathtaking helped me film those scenes. Another reason was that it was needed for the script. Such scenes were not added for the sake of it. The story and my character arc demanded it. So I was fine with it and things ended up looking quite well."
Along with acting, Joana David loves to travel to different countries and try new cuisines. She loves eating at local restaurants at different places. Joana hopes to make it big as an actress one day and travel as much as she can.