Aaron Rodgers of the Green Bay Packers wins the pro-am at Pebble Beach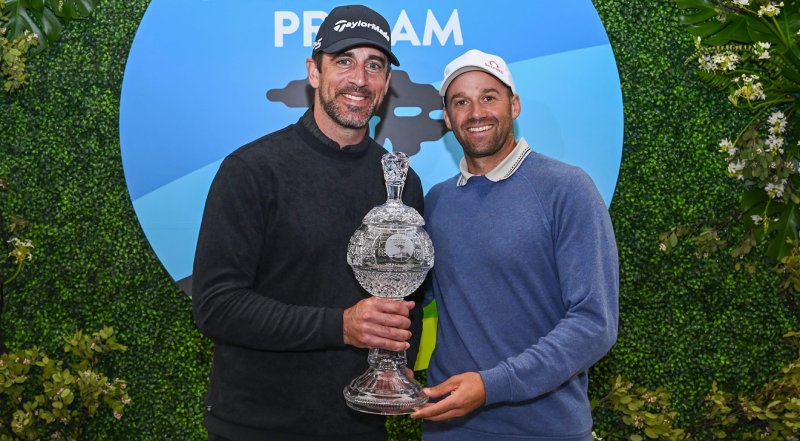 Aaron Rodgers, the Green Bay Packers quarterback, has finally gotten his name on the Wall of Champions behind the first tee at Pebble Beach. He joins Tiger Woods, Jack Nicklaus, and Arnold Palmer on that long list.
In the pro-am portion of the AT&T Pebble Beach Pro-Am, Rodgers and Ben Silverman of Canada prevailed by one shot on Sunday. Their name will be displayed on the wall, which also features USGA Pebble champions, pro-am winners, and tournament winners.
Rodgers, whose Packers failed to reach the NFL playoffs for only the fourth time in his 15 years as the starter, stated, "It's really significant." I've always wanted to do it."
Rodgers contributed some of the heavy lifting. After winning the Korn Ferry Tour, Silverman shot 1-over 216 to miss the cut. Playing with a handicap of 10, Rodgers claimed that he hadn't played golf since training camp until last Monday.
They were one shot ahead of Peter Malnati and Don Colleran, the retired FedEx president and CEO whose names are already on the wall, when they reached the finish line at 26 under par.
Keith Mitchell and Josh Allen, the quarterback for the Buffalo Bills, were 4 behind.
"Josh Allen was telling me there's going to be an asterisk by this win because there was only three rounds," Rodgers said. "But I think our names are going to be up there for a long time."