Jose Benavidez Sr., A Father, Trainer, and Mentor: A Journey Through Boxing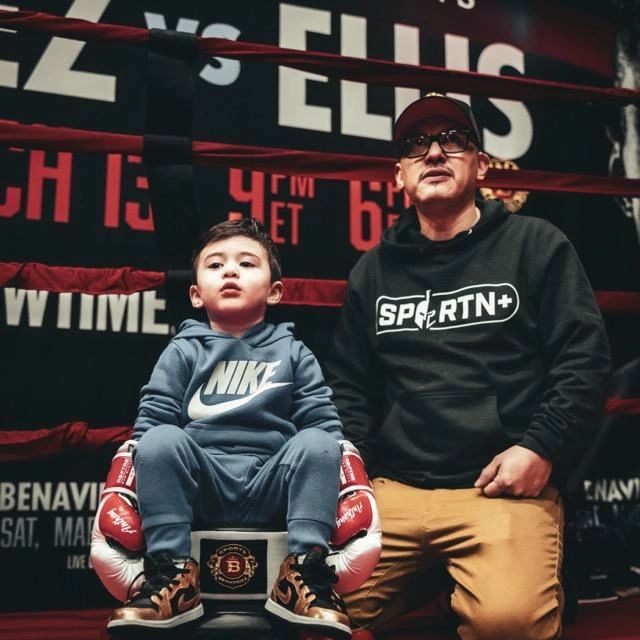 Born in the autumn of 1975, Jose Benavidez Sr. had a tough upbringing, which forced him to grow up quickly and learn to fend for himself. Despite the challenges he faced, Benavidez made a vow to raise his children the right way and provide them with opportunities he never had. This promise led him down a path of training and guiding young boxers, including his son Jose Jr.
At only six years old, Jose Jr. began his training under the watchful eye of his father. Little did they know that Jose Jr. would become one of the most sought-after prospects in the world of boxing. At 16, Jose Jr. made history by becoming the youngest ever boxer to win the National Golden Gloves Championships.
In 2010, Benavidez took a leap of faith and moved his family to Hollywood, where he was trained by Freddie Roach, a world-renowned trainer. Under Roach's guidance, Benavidez was able to refine his skills and train top-tier fighters, including Julio Cesar Chavez Jr., Lateef Kayode, Amir Khan, and Wale Omotoso.
However, his sons' careers called him back to Arizona, where he opened and operated Glory Boxing Gym. In Arizona, Benavidez made a name for himself in the MMA community, and was hired as the boxing coach for UFC stars Aaron Simpson, Ryan Bader, and CB Dollaway. His training style was praised by SB Nation after Dollaway's impressive performance.
In 2014, Benavidez Sr. watched as his son Jose Jr. achieved a World Title against Mauricio Herrera. The following year, he coached his son David to his first world title, and in 2019, David recaptured his title with a knockout win over Andre Dirrell.
In 2019, Benavidez and his family moved to Seattle, Washington, where he launched Benavidez Sports, a full-service boxing gym. He has trained prospects and contenders, including Diego Pacheco, Daniel Blancas, Jose "El Rayo" Valenzuela, Cris Cyborg, and Maricela Cornejo. David's long-awaited pay-per-view bout with Caleb Plant was announced for March 25, 2023.
Jose Benavidez Sr. continues to live in Seattle with his wife Daisy and daughter Princess. He offers customized sponsorship packages for companies and organizations, including social media promotion, on-location activations, community service partnerships, and contests and giveaways.
Jose Benavidez Sr. is more than just a boxing trainer; he's a mentor, father, and role model. His journey through the world of boxing is inspiring and showcases the power of perseverance and hard work.
In conclusion, it can be said that perseverance and determination are the key elements in achieving success. Despite facing obstacles and difficulties, those who possess these traits are able to push through and eventually attain their goals. Embracing a growth mindset, being resilient, and continuously striving towards self-improvement are also crucial in reaching one's aspirations. The journey towards success may be arduous, but with unwavering fortitude and a relentless spirit, anything is achievable.
Website: benavidezsports.com
Contact no: +12066969691
Email: benavidezsportsgym@gmail.com