A handy guide that every hat wearer must explore in 2022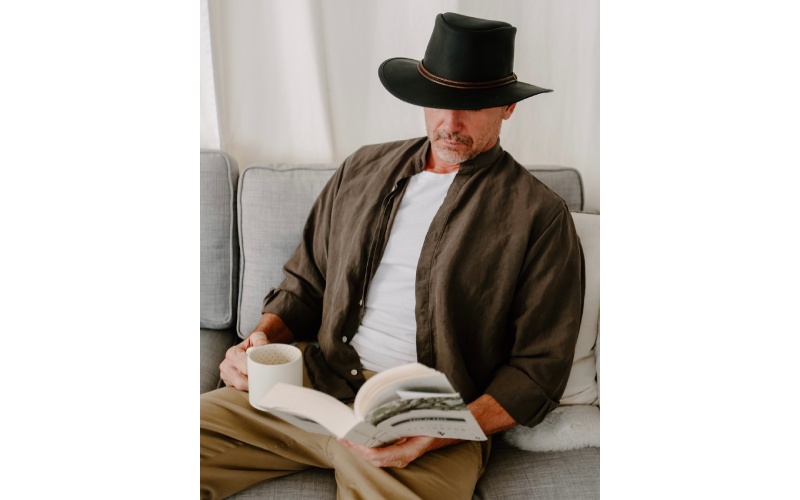 A hat blends many elements. The vital parts are the crown, crease, brim, pinch, and internal lining. You have crowns of different sizes and shapes, which are also available in distinct pinches, wrinkles, and dents. It is enough to confuse you when you go out there to shop for your favorite headwear. Identifying different categories of headwear and selecting from them is a time-taking task.
The crown is the prime portion of the headwear above the brim. It is the most prominent part of the headwear every day in different categories of hats. Hence, you require a quick guide that will guide you in the process and help you pick a hat crown that flatters your face and goes with your personality.
Round crown headwear
Round crown headwear is the most typical and common option you will encounter in the market. It is dome-shaped and does not come with dents. Bowler hats are an example of round crown headwear. You also have fedora hats with a circular crown, but they have some edges. Depending on your facial contour, shape, and head size, you can go for a rounded crown. Remember that round crown headwear is ideal for oval faces to give an impression of roundness.
Telescope crown
The telescope crown gets featured with a circular indentation around the headwear crown. The feature is apparent in the porkpie headwear style. Along with this, you also have trucker hats featuring telescope crowns. As the name suggests, the shape of the crown is like a telescope as it represents a traditional appeal to the wearer. You may read more about pork pie headwear because they are another viable option available in the market.
Teardrop crown
A teardrop crown comes with an indentation that forms a teardrop shape and gives a distinguished appeal to the wearer. The shape is prominent in fedora hats. Remember that fedora hats were earlier famous among women. Women complimented their outfits with high-class fedora hats in various events and stage shows. Back then, fedora hats came from straw. However, things have changed today. You have multiple options for womens fedora hats in terms of material.
Furthermore, fedora hats are available in different shapes, textures, patterns, and sizes. You have fedora hats for several occasions, whether formal or informal. Fedora has come with a teardrop crown. The front of the headwear gets pinched for creating a classic appeal. Hence, if you are interested in a traditional look, you can go for teardrop fedora headwear.
Centre dent crown
Centre crowns come with indentation running along the middle of the headwear crown. There are many headwear that is a typical example of this shape. Moreover, these headwear were more popular among men. If you look at the history of hats, you will see that men of authoritative positions used to wear center dent crowns. Remember that it was popular in the 1960s, and since then, it has stayed in prominence. Even today, Homberg headwear is a prominent part of the fashion industry.
Flat top crown
As the name suggests, these crowns get featured by flat tops. Flat tops provided a traditional appeal and were popular in the 19th century. Remember that flat top crowns offer comfort to the wearer. They cover your head appropriately and give you a distinguished look. Both headwear and top hats are outstanding examples of this shape.
Diamond-shaped crown
Diamond crown headwear gets characterized by an indentation in the crown that forms a diamond shape and gives a distinct edge. The shape is typical in fedora headwear and provides a gangster appeal. Hence, these crowns are also known as gangster-style headwear. They have a mysterious style that goes with casual apparel.
You also have a cattleman crown featured by a central crease and two small pleats along the side. It is another traditional crown style that you will find in cowboy hats. If you are interested in styling yourself with something unique and eye-catching, you may mix and match different crown styles and shapes. They will upscale your personality and help you get every attention. Along with a crown shape, another vital part worth mentioning is the fitting of the headwear. You cannot go for too large or too small headwear because either of these is not a decent choice.
You may go for properly fitted headwear, whether it's fedora, Panama, baseball hats, or trucker caps. Each of these has a distinguished appeal and functionality. You may take the help of a size chart available in the retailer's store because that works as your guiding light. Along with this, you have to pay attention to the material and go for a material that makes you feel comfortable and goes with every season. These are a few significant points to bear in mind when shopping for headwear.