A Gem of a Book About a Jewel-Why Is The Book Worth Your Bedtime Reads?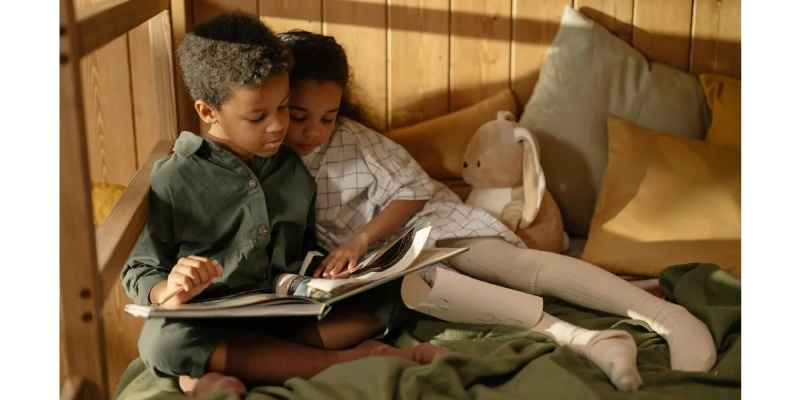 For a child, the habit of reading is a gift that keeps giving. It helps children explore new ideas and contemplate their surroundings. But, for that to happen, you must take the necessary steps as a parent. Reading bedtime stories can be a perfect way to introduce your kids to books. It can help children enhance their observational and imaginative skills and explore new perspectives. Most importantly, it can be pivotal in speeding up their intellectual development. Once reading becomes a routine for your child, they will ask for more.
It's important to choose books that provide your children with essential life lessons. You need to pick books that give them ideas that influence them later in life. It can help them make better decisions and become better human beings in the future.
What Makes Jewel, the Magical Chef a Worthy Bedtime Tale?
Books like Jewel, The Magical Chef are perfect for introducing your child to bedtime stories. It's a book that aims to persuade children to follow their dreams. The fascinating children's book emphasizes friendship; everyone must come together for a cause. With intriguing characters like Zoe the Llama, Jahniyah the Cat, and Skylar the Unicorn, the book unveils a lesson of compassion, unity, and helping others in need.
A Lesson to Help Others
Jewel, The Magical Chef, stresses the importance of helping those in need.The endeavors of the protagonist Jewel to save her friends can be a major life lesson for the little ones. It can help them learn about compassion and the sweet nectar of friendship.
Helping Children to Discover Themselves
The book can be a perfect source of inspiration for your children. It can help them discover themselves and do things that they love. Jewel's fascination with cooking can help them mirror their passions and follow a path that can guide them to glory.
Helping Them Become Better Humans
Every parent wishes the best for their children. The focal point of every sacrifice parents make is seeing their children become better humans. This book can be a game-changer for parents looking for some life lessons for their kids. Reading this fascinating children's book can cultivate different qualities, including passion, love, and affection.
A Sense of Responsibility
This book can help children learn the importance of being responsible. The kind of responsibility Jewel, The Magical Chef, shows towards her friends is nothing less than a paradigm for children. It can help them become aware and responsible towards the people they love the most. It can erupt a feeling of social responsibility, making them feel profoundly for humanity.
Jewel, The Magical Chef, is one of the most anticipated books that can have a lasting impact on little minds. Its provocative and encouraging tone can help children discover their hidden talents and traits. So what are you waiting for? Get the book today and help your children learn some basic life lessons now.