Youtube Ads vs. Facebook Ads: What's Good?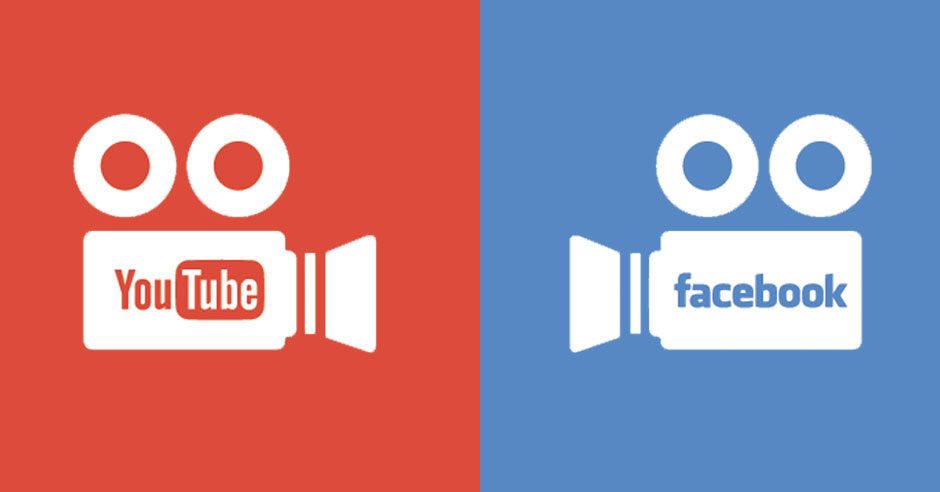 Video marketing has unquestionably become the backbone of the digital marketing industry. Over a multitude of well-known platforms like YouTube and Facebook are allowing marketers a real chance at promoting their brand. However, the real question that everyone is asking today is- which one is better? YouTube Ads or Facebook Ads?
Well, both YouTube ads and Facebook ads work similarly in helping you achieve certain marketing goals. These goals include- generating leads, building a client base, improving website traffic, building an online presence, and ultimately boosting your brand's performance. Nonetheless, marketers must know how to determine when to use YouTube ads and when to use Facebook video ads to target their prospective customers.
Explore below everything you need to know about YouTube and Facebook marketing via publishing ads.
Which is Better?
As previously stated, both YouTube and Facebook are exceptional sources of video marketing. YouTube is recognized as the second most-visited platform across the globe. It consists of over 2 billion users every month. Moreover, every average individual spends about 8 minutes and 55 seconds on this website every day. When advertising your products and services on YouTube, you are promoting your brand amid an extensively large group of people.
Facebook, on the other hand, is recognized as the fourth-most visited site on the globe. It consists of about 2.4 billion users every month. Every average individual here spends about 11 minutes and 53 seconds here. Both these platforms come with unbeatable statistics which only prove that they are great for video marketing.
Before you get to know the specifics, it might pique your interest that Facebook and YouTube both offer equal benefits. Thus, determining which platform might benefit you maximally entirely depends on certain factors such as the industry you belong to, your advertising budget, your target audience, the size of your enterprise, and so on.
Facebook Ads
As for Facebook, it has comparatively more intricate micro-targeting choices compared to YouTube. You can show your ad based on precise age ranges and geographical locations. Moreover, it also promotes retargeting audiences. Experienced marketers can thus benefit from this factor.
YouTube is a video aggregation website while Facebook is purely a social networking website. Thus; viewing a local business ad on business is much more practical and natural on Facebook than on YouTube. Moreover, Facebook is inclusive of business pages, thereby making it a business-oriented website. Locals can easily connect with your brand and learn more about it. Additionally, users don't have to visit off-site as they can simply follow your business page.
Facebook also offers a rather intuitive ad targeting benefit. With the amount of information that you might come across on Facebook, you can target a much more relevant audience, thereby generating leads. Thus, having the ability to target prospective customers that fit your brand audience is a boon.
YouTube Ads
YouTube, on the other hand, offers two options when it comes to video marketing. These include- in-display and in-stream. In-display ads are generally situated outside your video. They are only played when the users click on these ads. In-stream ads, moreover, occur during a video and let users skip the ad in 5 seconds or so. Both these types of ads help brands generate leads.
A very impactful perk of YouTube is that users are more likely to view the videos with the audio on. You are always welcome to add a background narration or music as your viewers won't miss out on it.
That being said, YouTube has its own set of downfalls. Unlike Facebook, YouTube comprises a comparatively lower-quality targeting audience feature. Users can only publish videos and post comments. Thus, the essence of gathering explicit information is lost. This, in turn, hinders the process of targeting the right audience.
Understanding the Difference
The most significant difference between both these platforms is that the costs and ability to reach your target audience differ from one another. Facebook provides three distinctive ad plans. These include- ThruPlay, 10 seconds, and 2 seconds. All these options differ from one another. However, if users view your ad for 3 seconds or longer, you'll receive a view.
YouTube, on the other hand, offers two options as previously discussed.
As for the costs, Facebook is comparatively cheaper than YouTube. This is primarily because Facebook allows users to scroll through various ads in one single session. Therefore, Facebook simultaneously makes more money. Due to this, Facebook allows you to put up more ads at an economical cost. YouTube, however, can only post a particular number of ads in a video. The profit depends on how many users click on the ad, which is comparatively less.
Facebook Vs. YouTube
To answer the question of which one is better- YouTube or Facebook, your marketing strategy comes into play. While Facebook is comparatively cheaper, YouTube contains an extensive range of videos. Marketers should consider making use of both YouTube as well as Facebook for marketing their brand.
The sole purpose of video marketing is to help companies generate leads, build their client base, and ultimately work towards improving brand performance. YouTube and Facebook are excellent choices for publishing your videos and reaching a rather broader audience across the globe.
Bottom Line
Video marketing has gained peak popularity due to its ultimate benefit of allowing marketers to advertise their brand with ease. YouTube and Facebook Ads play a vital role in helping brands convert leads into prospective clients. When deciding which platform to choose for advertising your products and services, make sure that you do meticulous research and choose what's ideal for your brand.
Pay close attention to both platforms so that you can keep up with the success rate of your videos on both platforms. Ensure that your website is ready to encounter traffic. With precise planning and plotting, Facebook and YouTube Ads can be the key to achieving optimal success.