Young Chinese dancer leads Orlando residents into Dunhuang
On November 26, 2022, Orlando ushered in the fifth annual FusionFest under the anticipation of the people. This free two-day festival attracts thousands of people from more than 110 different cultures to experience music, dance, food, and so on. Participants can see folk dances from all over the world. FusionFest brings together the world's diverse cultures and realizes the exchange and dissemination of multiple cultures.
Among the performers, a blue figure was very eye-catching. She brought coolness to the hot Orlando. That is Li Ziyao, a Dunhuang dancer and communicator from China.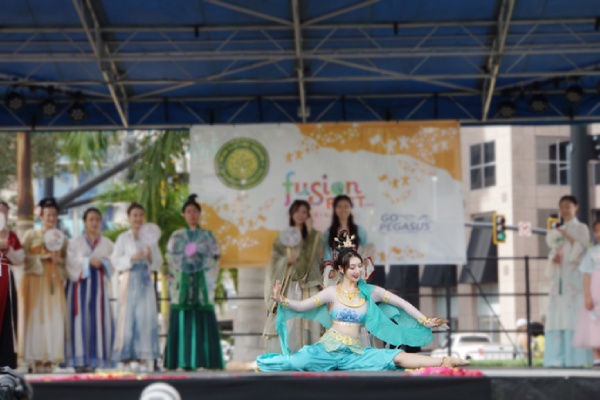 Dunhuang dance is one of the genres of Chinese classical dance. In this feast, Li Ziyao and other partners performed on behalf of the Orlando Hanfu Club. During the catwalk, she integrated the basic skills of Chinese dance and led the participants to experience the cultural charm of Dunhuang. It won cheers and applause, the audience rushed to take photos with Li Ziyao.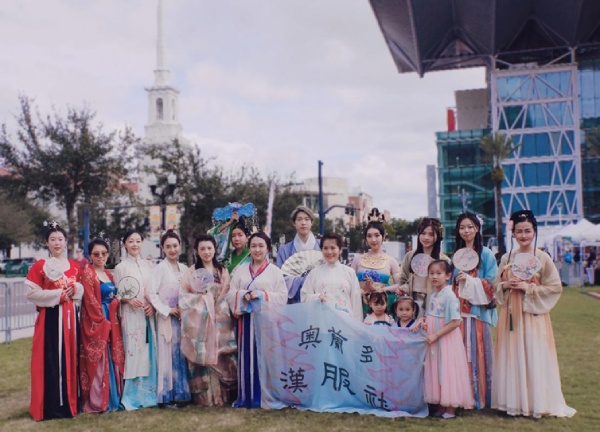 'I am pleased that during this event, everyone knows this is Dunhuang dance, and Dunhuang dance originated in China. Because I was invited to perform in other countries many years ago, the audience thought it originated in India. In fact, the FeiTian shape of the Dunhuang dance did originate in ancient India, but it was improved and re-created in the Central Plains of China. In the Han and Tang Dynasties, the Dunhuang dance was already a unique national dance in China. I am very grateful to the government for organizing such an event and willing to allow Chinese performers to spread culture.' Li Ziyao said.