Who is Sarlongri Teron?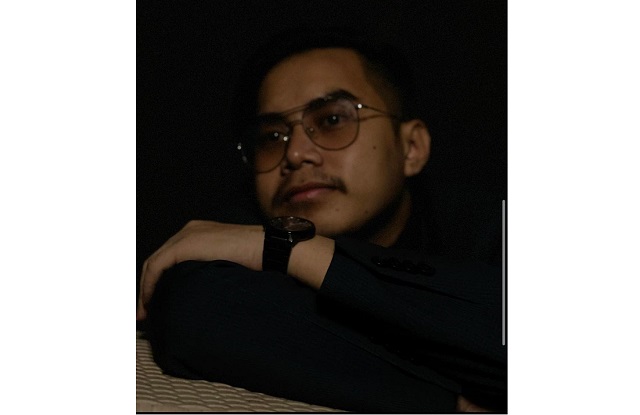 The world of fashion has always attracted everyone, be it a child or a youngster or an adult. The world of glamour has made all the eyes glare. Fashion is just not the way you dress , it's a way of expressing yourself .Its rightly said that you can have anything you want in life if you dress for it. Fashion can change from one second to the next, but what never changes is the hold it has over society, and the role it plays in the modern world. This is why fashion does indeed rule the world.
Sarlongri Teron ,a young boy from Assam ,at the age of 19 , has entered this industry and is all set to slay. Stating that not all the peer pressures are bad, Sarlongri told how he got excited by his friend's work and entered the field. He has always looked forward to the great opportunities coming his way. He's currently a sophomore pursuing Bachelor of Arts. He adds that his childhood days were the best part of his life and if given a chance he won't hesitate to go back in time and revisit his good old days.
He stated that , "if given an opportunity I would like to stand out rather than fit in. It can be difficult , but not an impossible task."
Ups and downs come in every individual's life , but Sarlongri's easiest way to keep himself motivated is by focusing only on his goals and achievements and making the dream come true. He has always had a positive approach towards life. Sarlongri believes in the saying "Elegance is not standing out,but Being Remembered."
Though he has been inspired by many people throughout his life , Sarlongri denied having any particular role model and says that he gets inspiration from all the people he meets or works with .He doesn't compete with anybody else, but himself . Being in competition with himself is his ultimate mantra in life.
There was a time when people used to wait for a particular age to achieve something ,and didn't have proper knowledge about what career to opt for , but today is the time when a juvenile knows what they want to do their whole lives . We are living in the future and lads like Sarlongri Teron have made us believe we can dream and achieve anything at any age, all we need is passion and dedication . Sarlongri is now all geared up to become a teenage sensation.