Waterproof Connector|Reveal the black technology on the industrial robot arm
SHENZHEN, CHINA – As a key type of robot in the industrial sector, robotic arms are uniquely suited to perform repetitive tasks and in harsh and hazardous environments. Waterproof connectors play an indispensable role in ensuring a stable and reliable power connection to the robotic arm.
Synerchip's DH series connectors for robotic arms
CNLINKO DH series three-pole power connectors are used in robotic arms to ensure stable power transmission.
DH series waterproof connectors have significant advantages
1. Lock screw model, so that wiring is simple and efficient
DH series three-chip power connector is a locking screw wiring mode, wiring work is simple and efficient, can greatly enhance the factory maintenance and installation of mechanical arm maintenance and wiring efficiency of the connector.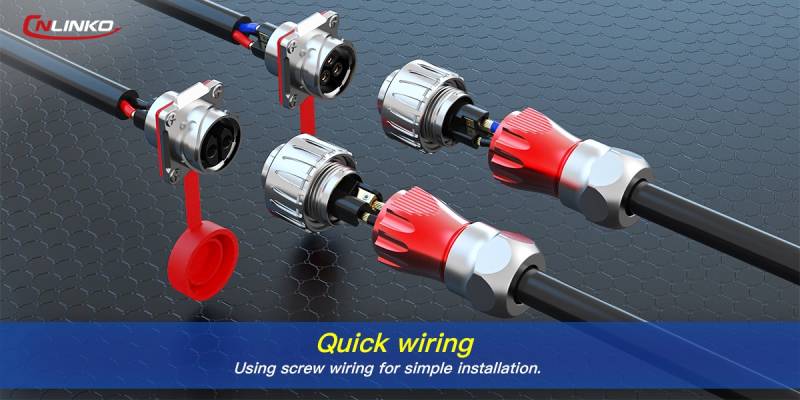 2.All metal shell is more solid, bayonet connection is more stable.
DH series industrial connectors are made of alloy material to create a metal shell, higher mechanical strength, strong pressure resistance, the use of spiral bayonet, the connection is more reliable.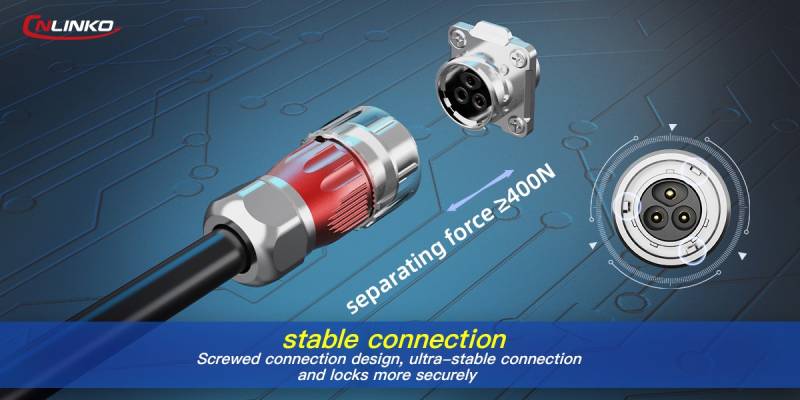 3.Excellent waterproof, no fear of water intrusion
In the factory environment, CNLINKO DH series industrial connectors, based on the patented waterproof structure technology, and in the connection and contact surface sealing ring sealing, to achieve higher waterproof performance.
About CNLINKO:
CNLINKO is a national high-tech enterprise and a national "small giant" enterprise specializing in industrial connectors. CNLINKO has long insisted on original research and development and independent branding, which has made CNLINKO's products very popular in more than 180 countries and regions around the world. For further information about CNLINKO:https://bit.ly/proLinko
Media Contact
Company: Shenzhen Linko Electric Co.,ltd
Contact: +86-18824676652
Email: BMservice@cnlinko.com
Website:https://bit.ly/proLinko
SOURCE: Shenzhen Linko Electric Co.,ltd