Unseen BTS pictures from the shoot of the upcoming cute love song Mukammal sung by Yasser Desai featuring Youtuber Mahesh Keshwala aka Thugesh, Lopa Mudra Saha, Minakshi Jaiswal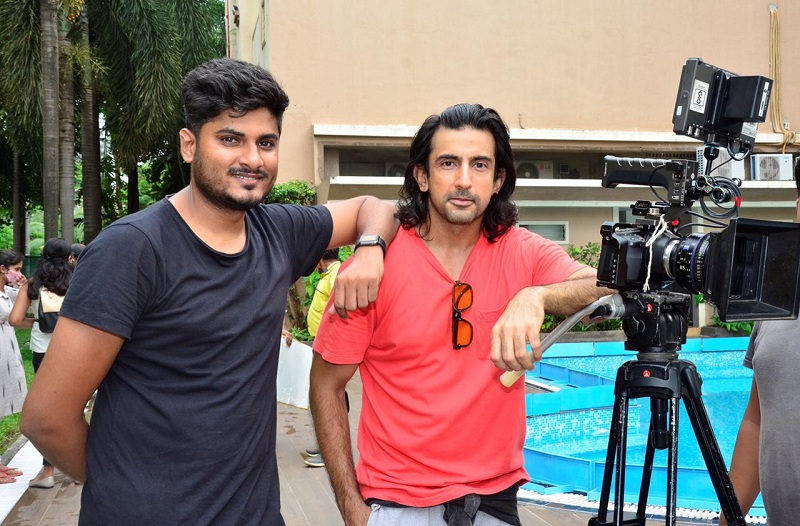 Yasser Desai has sung the song Mukkamal and it has got some beautiful lyrics. The song is currently being filmed with YouTube sensation Mahesh Keshawala who has a channel called Thugesh, Lopamudra Saha, Minakshi Jaiswal. The song Mukkamal has been produced by Vinit Jain who owns Voila! Digi, and Girish Jain.
The song is being directed by Aslam Khan and See-Saw Entertainment who is also the Executive producer of the song. We have seen some great work from these two houses and expecting anything less than a chartbuster from the trio of Vinit, Girish and Aslam would be unfair. The song has some amazing lyrics and it celebrates romance and the virtue it brings alongside. It's melodious and going by Yasser Desai track record, we can well judge that it will be one for the ages.
We got in touch with the team. This is what the director, Aslam Khan has to share with us, "The song has a great melody and soulful lyrics. I'm glad to be a part of this project and I'm sure everyone will love it as much as I did."
We caught hold of the producer, Mr. Vinit, for a quick comment, and here is what he says, "The entire team has worked very hard on this song. I'm sure this song will touch people's hearts deeply and it'll remain as a melody that they will always cherish."
And last but not the least, the lead cast Mr. Mahesh Keshawala aka Thugesh says, "Amongst hundreds of songs that are released daily, this one stood out to me, and I am sure people will love it too."
Yasser added "It gives me immense pleasure to bring something like this to the audience, there's a different take on the song. It's completely different. The song is for all age groups. From sixteen to sixties everyone is going to love Mukkamal"
This has got us all intrigued and Mukkamal is a song that has garnered attention and ruffled feathers in the industry. Well, that was a wrap from the sets but we can assure you that this team is making something amazing for the audience. There are enthusiastic producers and a hitmaker director in Mr. Aslam Khan. The song has got all the ingredients to be a chartbuster and we are all looking forward to it.